Rarely what a walk we do without toys. In most cases, a single scooter is not enough, which we always take with us, if the weather permits. Usually, my friend and I (she's the same age as the girl's mother) agree in advance on which toys we take today so that the children don't get upset once again.
Children of preschool age play in the paska is not as interesting as kids. But this does not mean that we abandoned the molds, buckets and shovels. True, children use them not only for sand.
For example, they can take water from puddles, snow, collect chestnuts, acorns and all that can be found on the street. It is used for different purposes, for example, for cooking soup. Or just a game for speed Who will collect more.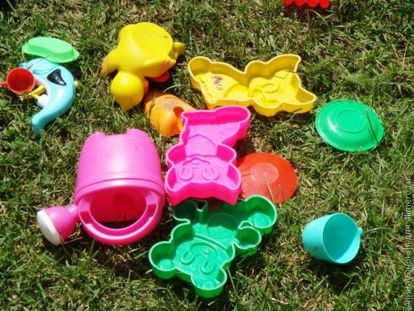 The girls in our company are equally passionate about the Winx fairies and heroes from Monster High. Therefore, we often take with us several dolls and accessories for them (clothes, shoes, etc.), and the children are busy with dressing up, role-playing games and even dancing from cartoons with dolls in an embrace.
Often, strollers are attached to the dolls, but love for them has already subsided somewhat. But last summer (the girls were 4 years old), they often carried out big baby dolls in the cradles, walked them, fed them, etc.
Boys have different preferences – they love cars, swords and robots.
Unconditional leader – ball. About the game with him, I wrote a separate article. Usually, for a large company, two balls are enough – separately for boys and girls. I am glad that the ball is light, and losing it on the street is difficult.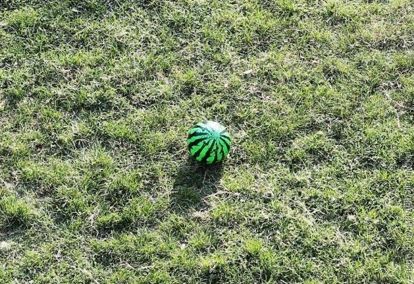 Another hit among our children – Flying saucer. Last year we bought the plastic shells for a ridiculous price for the whole company, taught the children how to throw them, and now it remains only to watch the plates floating in the air.
The only disadvantage is that if it is improperly thrown, such a plate can injure a child, therefore constant control of adults and children's ability are important here, of course. By the way, there are also foam plates on sale, which are not at all traumatic, but they do not fly so beautifully.
Often lies in my bag and jump rope. Its benefit is obvious, and our girls like it. Again, it is important to explain to the children the rules of its use in advance in order to avoid injury.
Regardless of gender, children in our company love to play and bowling – one boy has a wonderful set with pins, the game which captures children for a long time. It is important that there are not many children, but you have to wait long for your turn.
In the hot summer we take with us water and water guns. It is often so hot that the clothes dry in 10 minutes. Yes, and children are cheerful and satisfied.
This can also be attributed to soap bubbles. Given their current range, they can diversify the walk for a long time.
We carry a bucket with chalk to the whole company for a walk. Especially because all the chalk is the same. You can diversify the monotonous drawing by playing classic games, a caterpillar (a huge caterpillar is drawn from circles that you have to jump on).
Sometimes children themselves come up with tasks. For example, recently they concentrated on decorating small squares of paving slabs in different colors.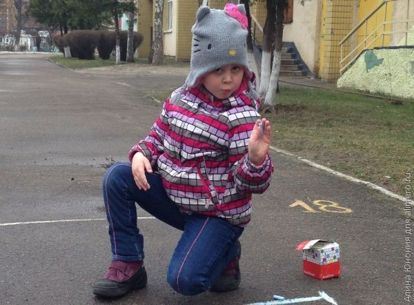 Before the walk, I always ask my daughter what she wants to take with her, I suggest possible options. By the way, she carries all street toys herself, so we choose the necessary minimum.
What kind of toys do you take to the street?