Every mother has her own personal principles and troubles regarding toys. Someone is focused on the price, someone on the appearance and naturalness – a lot of criteria. I believe that every child should have toys. What a childhood without them, right? Are there any that you never buy a child?
Many do not understand them and openly outraged. I already wrote an article about my attitude to the characters from the Monster High school – I have nothing against it. At first, I was embarrassed by their symbolism – the skulls and coffins, but then I realized that the problems were in my head, and not in the child.
As the saying goes, sometimes a cigar is just a cigar. So, as it turned out, for a child, a coffin is the same definition of form as a circle or square. Yes, she knows that the dead are buried in him, but the theme of death is never raised here.
Of course, I will never buy a crib in the form of a coffin to my child, but I have nothing against the locker for doll accessories.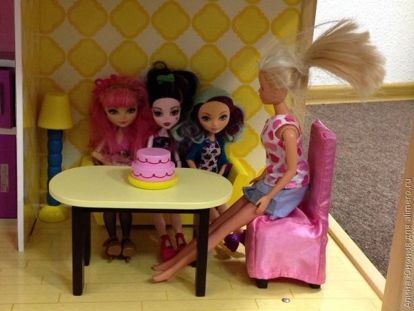 I do not like monsters with grins and evil faces, animals with aggressive expression on their faces. Fortunately, the daughter has no interest in such toys, and they are rarely available for sale.
Some toys can harm the health of the child, and in this case it is not about the psyche. At one time I was terribly afraid of toys with small details. Especially after the sensational story about a child who swallowed two magnetic balls from the designer.
I will never buy a toy that is made frankly poor quality and can scratch delicate baby skin. I also note that the battery compartment is securely closed.
I would also consider soft toys as dangerous. One can only guess how much dust they are capable of storing on themselves. Recently we won a huge teddy bear in a machine that is taller than half a meter! Girls, such a toy is my worst dream, because you can't even stick it in the washing machine!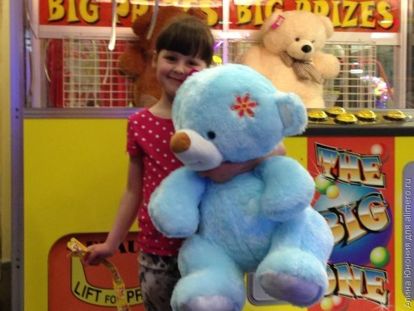 Another of my troubles – toys used. I do not know what the reason for such a fad is, because it is not about teethers, which, of course, are intended for individual use. Yes, the daughter sometimes changes toys with her sister, but this is a loved one!
I do not argue, a good and high-quality toy can not be cheap, but there is a limit to everything. I try so hard to find the most inexpensive option, studying discounts and sales. Despite the fact that the daughter treats toys with care, frankly expensive to buy, I'm not going to.
Do not believe it, but there are Monster High dolls that cost 200-300 dollars! There is nothing unique in them, it's just a limited edition, limited edition, which is more interesting for collectors, not for children. Barbie and the Winx fairies have similar series.
There is another category of designer toys, which I also consider a waste of money. Did you see cubes from Dior? I will not even write how much they cost;)
And what are your limitations? Are there any toys that are prohibited?