Every time when our Sunday dad comes to visit, it seems to me that he appears just because he missed the previously familiar atmosphere, and not for the sake of his daughter. Sometimes it makes me angry. And then I wonder, what is really needed from dad for raising his daughter? Maybe I'm too choosy?
To be honest, it seems to me that after our dad left, there was more benefit from him in terms of education. He purposefully spends with his daughter at least a couple of hours a week. Previously, his entire upbringing consisted in mere presence and rare replicas of his daughter when she tried to talk or play with him.
But if in 2-3 years this is quite enough for a child, then in 4-5 he needs a completely different attention. At least that's how I see it from my own bell tower. If you do not see a child for a week, then by coming to visit, you probably should pay 80 percent of the attention to him. She does not get more than 20.
Upon arrival, he will play hide and seek with her, maybe even a book which he honors. Cooks to eat. And, perhaps, all. When we go for a walk, the child runs around the playground, and the two of us are talking on a bench or dad is all on the phone. Let's go to the cinema, the museum – the atmosphere itself does not have to communicate, only one presence.
On the other hand, I understand that, not having learned to communicate with a child at one time, it is difficult to learn it far from him. But after all, perhaps there would be a desire! And I have a vivid example.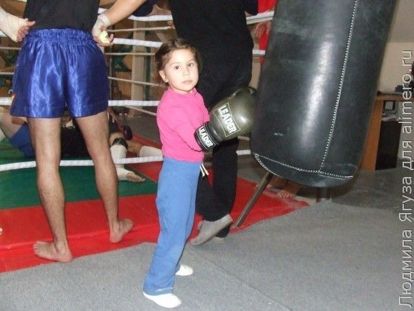 Our grandfather (father of our father) comes much less often than his son. Sometimes once a month, sometimes once every two weeks. But it seems to me that the benefits of these visits for the child are many times greater.
Upon arrival, he immediately gives her all his attention. Begins asking what she does, how and why. Was she in the kindergarten, with whom she played, what she liked, what did not. Carries it on the back, sits on a horizontal bar, reads books, draws. They are busy every minute.
I remember how he came for the first time. Obviously felt awkward, not knowing how to communicate with the child. Now behaves as if living here with us. Last time I taught my daughter to use a calculator. And I noticed how he corrected the tasks when he saw that something was being given to her too difficult. Previously, in this regard, he was not so attentive.
Grandfather's visit and work with a calculator the child recalled with delight a few more days. And what memories she has from her father, it's hard for me to say. Although on the other hand, dad is dad.
That's how I go in mixed feelings. Does the child have a father's presence for half a day once a week? And what do he need from his father in terms of education?