I believe that certain talents are inherent in a child from birth. And the task of parents is not to miss their manifestation and promote their development.
Of course, talent alone is not enough. Talent is just a penchant for something, an activity that a child does better than others.
The best option – the transformation of talent in the profession. However, it should be understood, it should be polished, developed, developed. There are hardly any talented athletes or pianists who can do without training, a theoretical component of the activity.
Look closely at the drawings and handicrafts of the child – if you notice that his work is much better than others in terms of technology, color combination, then it makes sense to think about attending an art school.
However, do not forget that you should soberly assess the situation. Indeed, often even Kalyaka-Malyaki beloved baby is perceived as a masterpiece.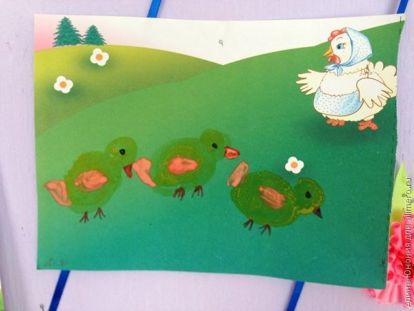 There are many examples (among pop stars, for example) when a child from early childhood enthusiastically sang along, composed songs and music, and parents, noticing this, made it possible to develop this talent.
Honestly, I still don't understand the reason for my enrollment in music school. They didn't notice any special musical abilities, it was just my wild desire (I didn't have a voice, unlike hearing).
The first few years at school were torture for me. I was sure that after the first lesson I would play the Moon Sonata on the piano in my free time, but it turned out that there is a huge world of scales, arpeggios and indeed, a finger is indicated above the note, which should be pressed.
My brother attended sports school voluntarily and with desire. I am sure that he has talent, but without an abundance of training, the sense of him is zero. Thanks to our dad, who just noticed the moment of interest of a son in a certain sport and developed this talent in a child.
Thanks to him, my brother is now a multiple champion of the country, a master of sports of international class and a professional athlete for more than 25 years.
But none of this would have been possible without an enormous amount of labor – special education (boarding school, then a university), daily workouts (twice a day), regular fees and physical exertion.
My daughter is currently attending a gymnastics school. She is one of the best students, despite her height (the highest in the group, the ballet she clearly does not shine), she is constantly praised by the teacher and even outsiders often notice her stretching, sense of rhythm and perseverance.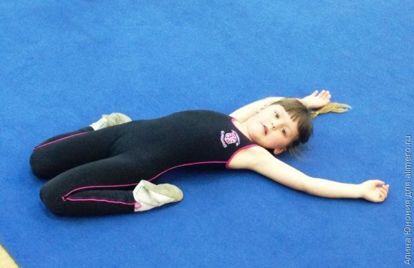 Although, I am most likely not ready for my child to be a professional athlete. For the time being I treat classes like OFP. My husband plans to practice tennis, let's see what happens.
Of course, I would be flattered by the fact that my daughter, for example, became an Olympic champion. But it should be understood that not everyone is destined to reach such heights. We were recently at the ballet and my girlfriend said a wonderful phrase: Imagine, this girl tortured herself at the machine for at least 10 years to play the role of a toad in a half-empty hall for a penny !.
Again, the task of parents is to observe and in no case suppress the child's abilities. Be careful of your criticism, in no case do not laugh at the unusual talent of the child.
For example, the son of my friend is very passionate about butterflies, constantly asking to buy books about them, and she publicly laughs at him, saying that butterflies are for girls.
Psychologists say that everyone has talents – the main thing is to recognize them. Some even provide such a service – the diagnosis of the child's aptitudes, however, they do it not earlier than 10 years.
We have a wonderful show. Ukraine has talent, and every time I am amazed at the abundance of talented people. It would seem that it is already impossible to surprise, but no, they draw with sand, then cube-rubik for speed is folded, painted upside down, etc.
And what are the talents of your children?