Do you kids sleep peacefully at night, not afraid of the dark? And my family has a problem. For almost 6 years we have been sleeping with a nightlight in the hallway. I can do nothing about it. How to be?
As soon as my twins were born, I confused the day with the night. Not even me, but children. During the day they slept well, but with the arrival of night they began to have a special activity. Up to 3 nights we walked, swam, sang songs, ate and rattled again. And, of course, all these actions took place either under the night light or under the included light.
Then, when the kids were one year old, it became easier for me a little at night, but I still didn't turn off the light, because several times during the night I had to wake up and go to the beds. And when I didn't want to get up, I could just look at the kids, and the light helped me a lot.
Children are accustomed to dim night lighting. When we had to go home, the husband took the son, I stayed with my daughter. We tried to remove the night lights and turn off the lights. But it was not there. The children began to cry, the son could not go to bed at all. I had to turn on the night light again.
No end to the problem
Now they are almost 6, and the light is still on. Sometimes there are interruptions in the network, and at night the light is turned off. I do not know how they feel it, but they wake up right away, and both of them. In such cases, lanterns or candles help.
I re-read a lot of literature, tried to follow the advice of the mummies who had passed through it, but all my efforts were useless. Children both were afraid of the dark, and so are still afraid.
And recently we had one room vacated, and we decided to arrange a nursery for our only daughter there. We made a small repair, bought a new crib for our daughter. Her enthusiasm knew no bounds. She immediately decided to live in her room. She carried her dolls, toys, equipped herself with a children's corner.
The evening came, my daughter went to bed, but after 5 minutes, with tears in her eyes, she climbed under the covers and said that it was dark and scary, and she would only be living in that room during the day.
Now Dashin's room is more like my office with a computer and a bunch of papers than a girl's room. The daughter is still asleep with me, and the night light is in the hallway. The son does not allow her husband to fasten the light. The husband is already so accustomed to sleep in the twilight, that he had already forgotten what a dark night is!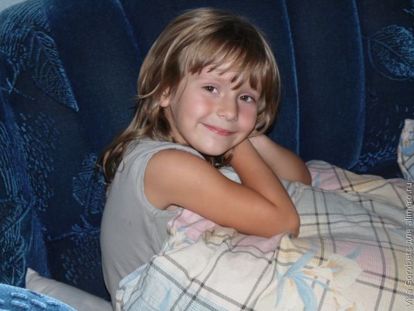 How to turn off the light, what to do, how to let the children understand that darkness is not a problem?
What I just did not do, but there is no result! If you, lovely mummies, have your own recommendations, I will listen to them with pleasure! How did you solve this problem with your children?