More recently, I was faced with the problem of how to occupy a child during the day. We are engaged, walk, run, and all the same there is free time. Then I began to browse the Internet, read various articles about how to interest a child aged 2-3 years.
If you asked two months ago what kind of child I have, then I answered without hesitation that he was fidget and could not do one thing for more than 5 minutes. Maybe the son has matured, and he has added assiduity, or I found those games that are interesting to him, but now we can play with enthusiasm for something for an hour.
I want to tell you what we do, what we are interested in. Maybe my experience will be useful to you, and you will notice something.
About them I want to say first. After all, thanks to these wonderful pictures, the son became more diligent. We started at 1.8 months and there were puzzles for 3.4 and 5 parts. Now we are collecting pictures for 60 parts.
The main thing is not to discourage the desire to learn something new, to encourage the child in every way for the collected picture. You must choose those pictures that are familiar to the child. Let it be fairy tales, cartoons or his favorite cars.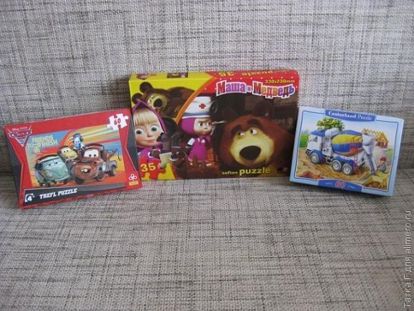 In second place in terms of priority, we have games in which all muscle groups are involved. We run, jump from the couch and over the obstacle, as well as play hide and seek, football and children's bowling. If we don't have enough ideas for energetic games, then we go to the children's labyrinth and there it comes off in full.
We love to read children's books. These can be poems or fairy tales. But every evening we devote 10-15 minutes to learning. There is a series of developing books, with the help of which you can increase a child's vocabulary, introduce him to the outside world and help him learn the seasons and parts of the day.
I have a son, but he loves games very much, which, I would say, should interest girls. He likes to wash dishes, vacuum, and also buy products. On New Year's Eve, we bought him a cart, such as in a supermarket, so now he sells everything to us.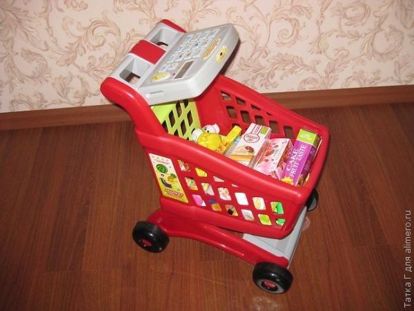 Plasticine turned out to be a very good find. Son loves to sculpt any sausages and balls. I recently blinded a bird, to be honest, this is more like a plane, but still creativity. We also draw with pencils and felt-tip pens. Many children may be interested in finger paints. At my goddaughter, these colors go with a bang, however, not only drawing paper and an album for drawing, but also wallpapers are used. I have not yet decided to give my apartment to be torn apart.


Cars
In a separate section I would like to highlight the machine. With them, we do anything. The son and dad sit in different parts of the room and roll them around each other. In trucks, we put different items and transport somewhere. Very fond of cars on the radio. In two years, the baby is still difficult to control such a machine, but in 2.5-3 you can already buy. Just choose an easy control for their little fingers.
I hope I helped someone find new ideas for games with your baby. Pay attention to the musical and intellectual development of your child!