Have you noticed which of your friends achieved success in life? They are certainly brave, purposeful, intelligent and creative people. Not all of them were quiet, obedient honors pupils. On the contrary, they caused a lot of trouble with their activity and irrepressible energy.
To achieve something from other people and life, you need to be demanding and persistent. Success reaches one who does not calm down until he reaches the goal. This thought warmed me, while my nursing daughter wept to take her in her arms.
Moods or willpower?
Even before the birth of my daughter, I was determined to teach her to be independent. I wanted to teach the baby to calmly play in the crib or sit in the highchair. But my happiness showed perseverance and willpower. I realized that I lost in this fight.
My daughter was able to ensure that all my attention was at her disposal. I did my homework when my husband returned from work. For the development of the baby this was good, and she was far ahead of her peers.
It would be easier for me to cope with a quiet, obedient child. But for the sake of life-giving qualities of my daughter, I decided to stock up on strength and patience. Now my daughter is four, and I encourage her ingenuity and resourcefulness of mind.
Cunning or ingenuity?
For example, I asked to write letters, and she drew a crocodile. But then she explained that he ate all the letters. Of course, I wanted to blame her for disobedience, but I praised the baby.
After all, she tried and drew a beautiful crocodile, and even came up with an interesting story. Letters will be written another time when the mood will be.
I teach baby to tie bows. According to my scheme, she does not come out, she confuses the cords in her own way. I struggle with myself, I want to say that this is not right, but I calm myself.
The momentary result is not so important, the main thing is the work of the brain, creativity, an independent search for a way out of the situation. And before school everyone learns to tie bows.
Pampering or fantasy?
My Helen is very active. Its energy is not always directed to a useful channel. A daughter can get all the clothes from the wardrobe to try them on. She also likes to make an apartment with towels. Then I fold this railway for a long time.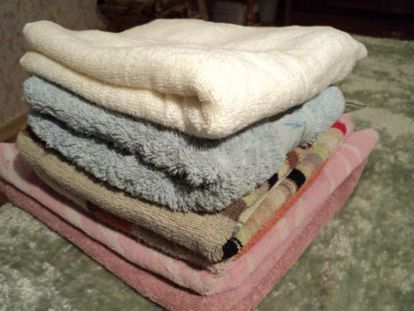 Of course, I add more work, but if she sat quietly in front of the TV and didn't touch anything, then fantasy wouldn't work.
Sometimes I am tormented by the question of how to combine the development of a free personality and discipline. After all, without knowledge and compliance with the rules you can not let a child into life. I do not punish my daughter. I try to make her not feel guilty, as it greatly weakens the will. Trying to explain everything: You can not, because ….
Sometimes it is very difficult not to cross the fine line that separates connivance from the upbringing of a free person. But for the future of my daughter I will try. I hope that my daughter will achieve the desired success in life. I wish it to your children.