Recently, I began to catch myself feeling that when I praise a child for some trivia or great achievements, then the familiar Well done! somehow lost its true meaning. That is, it seems, in words, and praised, but actually meant something like Aha, do not bother me, I'm busy, or so nice, then play.
And something tells me, now the child is still, as they say, hawala, but it will become older, feel false, move away, and then I will bite my elbows.
To praise or not to praise?
Praise the child, in my opinion, must necessarily. The idea that praise only prevents him from developing, for me, it sounds somehow not convincing. Somehow it has been heard that it is enough for a child to see the right example in front of his eyes and focus on him, and in this case the praise knocks down the praise. Then everything that is done is done for the sake of praise, not the process itself.
But it's hard for me to imagine that a 4-5 year old kid is capable of such deep thoughts, even if unconscious. Although even if I am not right in this, everyone really loves praise: both adults and children. If approving words motivate me for something, then why won't they motivate my child?
Diversify cue on duty
In general, I don't want to give up praise. Then I went from the opposite – I began to think, and why and in what cases I want to praise the child and what he really expects from me. That is, what exactly should I imply, saying to him a banal Well done!
It turns out that sometimes the daughter just needs to know that I am near and ready to help her:
– Mama! I drank tea. I already ate a bagel. I'm going to wash the pens.
– Well done (delicious was?)! Well done (still want?). Well done (help you turn on some water?).
Sometimes she wants to express her feelings through her actions:
– Mama! I made you a pie. Try, delicious!
– Well done (wow! And what did you make a pie from?)!
– It is with apples and bananas. Eat it!
– Yeah, well (do you want to feed me so that I would not be hungry and eat tasty? That's thanks!).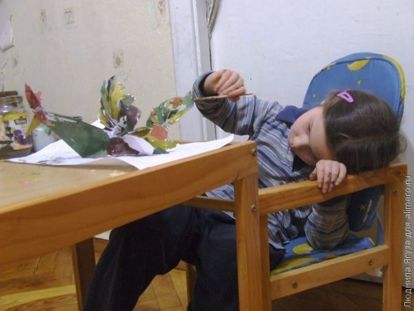 And it happens that she really wants to boast of her achievement, but she can't find the right words. Then we enter into a dialogue. For example, the picture is brought to me on praise. I express general admiration, I notice that I probably tried for a long time to sketch everything here.
Then, slowly, we begin to find out what is drawn there, why it is so drawn, what she likes most, what I like and why. Thus, I not only praise, but also communicate with the child, I learn to express my feelings, to formulate my thoughts. It takes no more than a couple of minutes, and the child receives a lot of information and experience. From simple Well done! there will be no such result.
How do you praise children?