As far as I like literate and clear speech, it was so unpleasant for me to hear the phrase Bliiiin from the mouth of my own daughter, why can't I do it ?! I didn't have to go far for the reason – the husband has the habit of occasionally crying out something in their hearts, and I don't always control myself, which is something to conceal.
I dare to say that even the seemingly innocuous word "damn" from an adult person sounds somehow more tolerant than from a five-year-old child. Therefore, I try my best to pay attention to my daughter's speech.
Who among us is not touched by children's mistakes? My mom still remembers how I wrote our house number at 33 Drops 35. It's funny, I don't argue, but when my daughter wrote a letter to Santa Claus this year, I drew her attention to the correct spelling of words. It is necessary to correct, it is easier than retraining later.
Of course, it makes no sense to teach a five-year-old child the grammatical rules from the school curriculum, but at this age children are able to understand the principle of checking the spelling of the word with the stress. For example, if we doubt the spelling of a window or akno, then it can be checked with the help of the word ok.
Some words cannot be verified, and if we use them often, the writing rule must be remembered, for example, cucumber, hello, etc.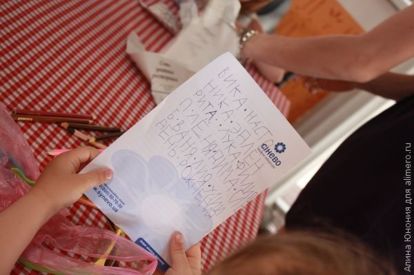 Here we have a few points. A very common problem today for bilingual children is mixed speech. The fact is that at home we only speak Russian, but in kindergarten (and in the future at school) only Ukrainian. The result is mixed speech.
In such cases, I offer her two options – translate the phrase into both languages, and she chooses the one she likes. At the same time I am sure to voice how one or another word is pronounced in a certain language.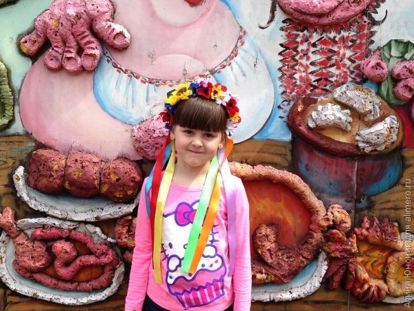 Fortunately, there are no blunders in the pronunciation of her daughter. Previously, it sometimes slipped up, but now she herself can correct friends about it. In 3-4 years I explained in an accessible form the difference between putting on / putting on, there are no problems with it now.
The most frequent mistakes that I observe and correct now from four years are mistakes in the use of singular words. The daughter tries to act intuitively and creates words according to her special principles. As a result, it does not always work correctly. For example, fine instead of fine.
In this regard, the child for me from adults is no different. So, I do not allow myself to correct my husband loudly and completely. In such cases, it is better to remain silent or whisper imperceptibly in your ear.
It's the same with my daughter – if we are alone with each other, then I calmly (without cursing) draw her attention to a mistake. In most cases, an explanation follows: why do you need to pronounce / write this way and not otherwise.
If we are in a public place, then the scheme is the same – quietly whispering in your ear (you can pretend that you have bent to fix your hair) or silently say the right option with your lips. This is usually enough.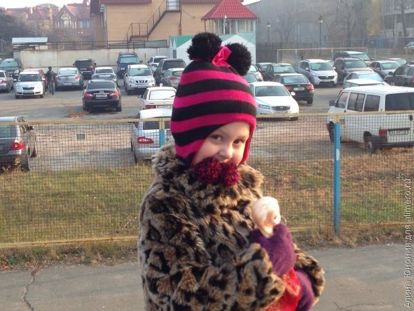 And here without it in any way. Raising children begins with self-education. Despite my far from non-school age, I do not cease to learn. This includes reading (visual memory, richness of speech), and the search for educational information.
As in the case of good manners, you can not strive to speak competently only in public. Both at home and outside his behavior should be the same. Of course, often emotions do not give the opportunity to refrain from unprintable exclamations, but, first, I strive, and secondly, it is still better to do it out of sight of the child.
Although, maybe I'm too fanatical about this issue, and you should not once again pull up the child? And how are you attentive to the speech of your children?