Recently, I began to read information on parenting more and more actively. Honestly, this very information is the sea. Some say that you need to behave strictly with children, others advise not to restrict them once again.
How to understand this stream of thoughts? Let's start with one idea. It says: children do not need to be educated, they need to be perceived as they are. No, of course, there should be restrictions, but they should not be too much and only for a really worthwhile occasion.
Situation # 1
If you think about it, then all of our morals are often associated with public opinion. Recently, I saw a picture: Mommy and her 5-year-old daughter came to the adult polyclinic. The girl began to run around the corridor, hiding behind the doors. But, in general, she did not interfere with anyone, did not knock him down, did not scream, did not cry.
So was it worth limiting her actions? Mom found it necessary. After all, they looked at her condemningly: they say that they cannot rein in the child. Why ask? If the child is so spontaneous, active, let him move to his health.
I personally enjoyed watching this girl. She obviously invented herself some kind of game, and all her actions were not meaningless, but very targeted.
As a result, mom made her sit down and she began to sob. It seems that the girl is again to blame, and my mother behaved correctly? But I have presented myself in the place of this child: doing important work, maybe running away from the villains and hiding from them behind the door, and then they pull me out of my thoughts – who would like that? And who is to blame in this case?
Situation number 2
I saw another situation, which, oddly enough, again occurred in the hospital. Grandmother came with her granddaughter about 5 years and sat on the bench. The girl, of course, did not sit long and got up. She started to walk around her grandmother, to hum something, then put on her hat, then took off.
The grandmother, apparently, became uncomfortable in front of people, that her granddaughter was not sitting like a soldier on the spot, but was moving, and even so ridiculous. She began to sit the girl again. But the child stubbornly did not want to sit. This should only please everyone, because movement is a sign of health. And just those who sit on the benches are not the youngest and healthiest.
The question is: why was it necessary to interfere with the child? It turns out that our dependence on the opinions of people around us is so great that it is easier for us to go on about them than to pay attention to the individuality and desires of the child.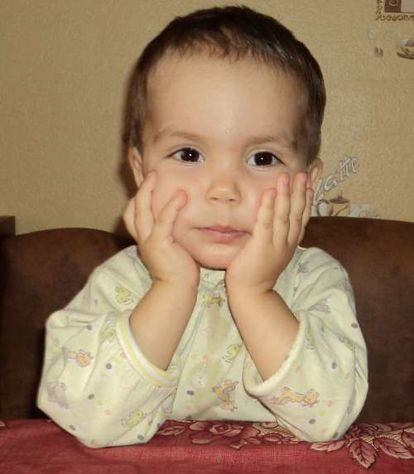 Conclusion
What is the conclusion begs? Personally, I decided that we need to consider each situation without focusing on any external installations. Of course, it is impossible to ignore the rules of etiquette at all. But one thing is to raise a non-initiative person from a child, and quite another is a personality.