Our whole family successfully withstood catarrhal diseases throughout the winter and now in the spring we got sick at once. The pediatrician with whom we were at the reception advised us to drink a course of vitamins. Difficulties caused the choice of vitamins for the youngest daughter, who turned 2 years old. I decided to approach this issue with full responsibility and studied in detail the composition of several brands that are most popular with us.
Alphabet Our baby №45
I always bought my eldest daughter Alphabet and therefore I began my search with this particular drug. This complex is designed for children from 1 year to 3 years. Cost 250 p.
The preparation is produced in the form of powders, which are packaged in 45 sachets. On the day, you should take 3 sachets, each of which will have different vitamins, because it is known that not all vitamins are well absorbed if taken at the same time. Before use, the powder should be dissolved in warm water and given to the child.
I did not stop at this complex. It seems to me too difficult to stir the vitamins in water every time. In addition, it happens that a child does not drink everything that is given to him, and, therefore, not all vitamins will be received by him. And I did not like the price. It turns out that one package is only enough for 15 days, and then you have to buy the next one.
The next drug on my list is vitamins in the form of bears. They look like candy and therefore, according to my friends, children are used with a bang. Cost 330 p.
However, I also did not stop with these vitamins, since It bothers me that my daughter can start begging for bears from morning to evening and will have to take them away, which means that we will forget to take them. In addition, the cost of this drug is clearly overestimated due to such an attractive appearance.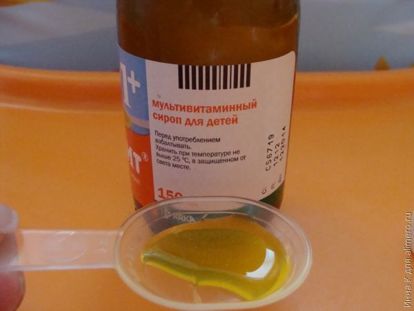 We used these vitamins last year when our daughter was younger. They are designed for children from 1 year to 14 years. Represent an emulsion that must be poured into the attached measuring spoon and given to the child. Depending on the age, a different amount of the drug should be given to the baby. Cost 140 p.
They have a pleasant taste (as my eldest daughter said), but the one for which they were intended did not want to accept them. Again, I do not like that I can not accurately calculate the dosage, because each time in the spoon a little bit left.
Multi-tabs Kid Calcium (Banana) №30
This drug is designed for children from 2 to 7 years. There is an option with calcium and without, a drug with a banana flavor contains calcium. Vitamin complex consists of 30 tablets, which are designed for a month of intake. Cost 280 p. According to reviews that I read on one of the local forums, this medication sometimes causes allergic reactions.
As a result, we stopped at Multi-Tabs. I liked that it is enriched with calcium, its cost is quite acceptable, and you can simply chew the pills. Their taste is quite like the daughter and what I was afraid of with the bears, still happened. Vitamins went so well that I had to hide them so that the child would not ask them with each meal.
In order to make the final choice, I decided to compare the composition of Multi-Tabs, VitaMishk and Pikovita. I drew attention to the basic vitamins. For convenience, I will write in what complexes, which vitamin is more:
A – Pikovit
D – Multi-tabs
E – Multi-tabs
C – Pikovit
Bone – Pikovit
B2 – Pikovit
B6 – VitaMishki
B12 – VitaMishki
PP – Multi-tabs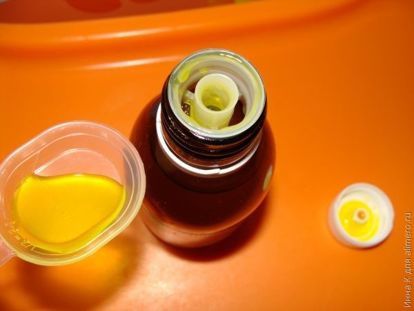 Multi-tabs and Pikovit have approximately the same composition, if it were not for one thing: in Multi-tabs, unlike Pikovit, there are the following important minerals – calcium, iodine, iron, magnesium, zinc, etc. Drawing attention to this moment, I finally decided on the choice.
And what vitamins do you give to your children?