At the present time, the excitement around for Valentine's Day is so great that children simply can not help but notice all this pre-holiday turmoil with hearts. On the other hand, not only adults can love, there is also maternal love, both childish and parental. Therefore, it seems to me that children have the full right to take part in this holiday!
Children and parents
Holidays daughter often regards as a reason for gifts. Knowing this, we have since New Year hid a doll for her, which I successfully purchased at the sale. We have added a gift with a traditional card in the form of a heart and declarations of love. By the way, the husband gave me and his daughter two separate bouquets so that no one was hurt.
Valentine's Day has become a family holiday for us. In the evening, we plan to all go together for a walk somewhere, because the child also wants a celebration.
A few children back in the creative circle, the children began to make a series of handicrafts on a heart theme. During this time, her daughter managed to make a lot of cards and even a heart-shaped box. They all found their owners, because we have a lot of friends.
Daughter has a best friend, whom she dreams of getting married in the future. Probably, it is still very early to talk about love and even love here, but there is a certain sympathy between the children, that's for sure.
For the boy, we purchased a postcard in advance; a gift was completed with an origami paper craft. The daughter received from her friend as a gift a set of children's jewelry.
Despite the fact that ahead of us is waiting for March 8, we decided to congratulate the grandmothers on the day of lovers too. For us, this is another reason to hone creative skills, and moms are nice.
The daughter, again, took advantage of the moment and received her portion of gifts – such a welcome glue-gun and kits for needlework.
It seems to me that there is still no reason to protect children from this holiday. Maybe for childless couples this is a reason to arrange a romantic date, once again say about their feelings and please the partner with gifts. But for our family it is a reason to spend the day together, prepare pleasant surprises and watch the reaction to them.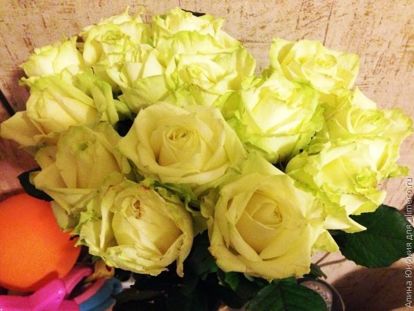 So, for dad, we not only made a card, but also came up with a verse about how we love him. For the heart salute, several dozen hearts of different colors and sizes were cut out in advance, and we even plan to cook several dishes in the shape of hearts – cookies and sandwiches.
Some of my friends, without thinking, pushed the children into the background – they drove them to their grandmothers or they are planning to have a romantic dinner with their husband after the child falls asleep. Honestly, when my daughter was younger, we did exactly the same, it was painfully hard to be in public places with her.
Now, spending time together for us is a real pleasure. And, probably, there are no such celebration options (except for the most romantic ones) that do not allow the presence of a child. Anyway, for us.
And how are you, are children in your plans for the celebration of Valentine's Day?