It seems to me that the desire for gifts to benefit has its origins in times of total deficit. Then, with one gift, they sought to kill several birds with one stone – both to bring joy, and to have good.
And now, out of habit, grandmothers ask me what can I give my daughter, what she needs and what will be useful. And I believe that, first of all, the purpose of the gift is joy and good mood, and use is already a secondary characteristic. Perhaps the reason is in my childhood, when it often happened that I bought the necessary and useful things with the phrase that was for your birthday or for a new year.
In principle, a compromise can be found. There are several categories of gifts that will delight the child, and those who give them will be satisfied with their usefulness.
In principle, it is possible to find favor in any toy. For example, a ball is not just a ball, but a sports projectile, with the help of which motor skills, attention and coordination are well developed.
Now many toys are accompanied by a label indicating the recommended age of children – from 3, 6, 9 months, etc. The bottom line is that at different ages, children have different preferences. For example, in 2-3 months the daughter was more interested in rattles, but after six months the musical toys have already gone into motion.
Now, when her daughter is 4.5 years old, her relatives strive to give her something useful. And if there is a choice between an ordinary doll and a developing puzzle, the choice, of course, falls on the second option.
Only no one is bothered by the fact that rarely a four-year-old child will sit on his own and will assemble this puzzle. We, for example, always have such classes with my participation, and this, believe me, is not a matter of ten minutes.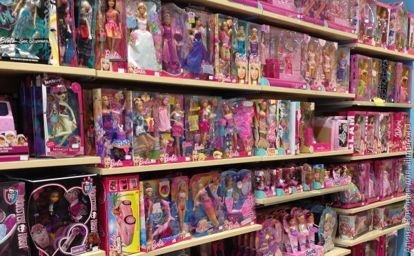 By the way, on one of the holidays, one of the grandmothers presented our daughter with a super-useful and developing designer, and the second – a luminous musical bauble (which, by the way, costs several times cheaper). Needless to say that the designer was left without attention.
If it is decided to don the clothes, then it is better that it was not everyday and ordinary clothes, but something that will especially please the baby. For example, for my daughter such are dresses, clothes with images of favorite heroes. But to give what is necessary and would be acquired regardless of the holiday (for example, tights or T-shirts) is too much.
For some reason, it is believed that useful books are publications with all kinds of logical tasks. But I sometimes remind those who donate that their function does not end at the presentation. It is not enough to donate, we must also show and tell what to do with this useful gift.
By the way, the rest of the books are no less useful. Fiction perfectly develops the child – enriches vocabulary, develops thinking, imagination and speech. Do not forget about the music books. By the way, now there are those who read instead of parents, and set tasks for children.
For example, daughters somehow presented a wonderful musical book The Nutcracker with famous classical melodies from a famous ballet. Thanks to her, the daughter, firstly, at least a little bit joined classical music, and secondly, she used the book as a tape recorder – she invented dancing to the melodies.
Do not chase the utility, but it is best to check with the child or his parents about the preferences and wishes of the gift. And do not be upset if the choice of the baby will not lean in the direction of utility.
The main thing to remember is that gifts do not hurt. These include substandard products, toys with small or sharp details, etc.
Do you want gifts to be useful?