Like most children, I often got sick. Mom was constantly on sick leave. I suffered more from my throat, and over time this card was written on my card – chronic tonsillitis.
Naturally, at that time, parents tried to cope with diseases using folk methods. In today's article I would like to share with you the methods of treatment of tonsillitis at home, which my mom used. Some of them I use to treat my daughter.
What is tonsillitis?
Tonsillitis is a disease in which the tonsils (lymphoid formation) in the throat are inflamed. By the way, the acute form of the disease is already a sore throat.
Tonsillitis is bacterial, viral, and one that is caused by fungi. Depending on this, tonsillitis can occur in either mild or more severe form.
Also, the development of tonsillitis can serve adenoiditis, acute infections that affect lymphoid tissue, gum disease, sinusitis, etc.
Treatment of tonsillitis at home
Before you begin treatment, you should consult your doctor for a correct diagnosis. If tonsillitis has a primary form, then you should try the traditional methods of treatment.
1. Honey and onion juice. This method helps not only with tonsillitis, but also for other viral and catarrhal diseases. It relieves cough and sore throat, strengthens the immune system. Honey and onion juice mixed 1: 1. This medicine should be given to the child 3-4 times a day and 1 teaspoon.
2. Radish and honey. This remedy helped me a lot with a strong cough. It should cut a hole in black radish and fill it with honey, let it brew. Give the medicine 3-4 times a day for 1 teaspoon.
3. Lugol solution. Oh, how I did not like this procedure. Instead of the usual throat sprays, my mother often smeared my tonsils with Lugol. Wound a cotton wool on a stick, wetted it in a solution and lubricated the tonsils, thereby removing white deposits. They say that the mucous can be burned, but it helped me. Now there is a spray Lugs, but for some reason, doctors do not often prescribe it for tonsillitis.
4. Gargling. If the child can already gargle, then with tonsillitis this procedure is mandatory, especially in acute form. You can gargle with chamomile or calendula, and you can use honey with soda. Mom sometimes made me a strip of beetroot juice — disgusting taste, but it helped me very well.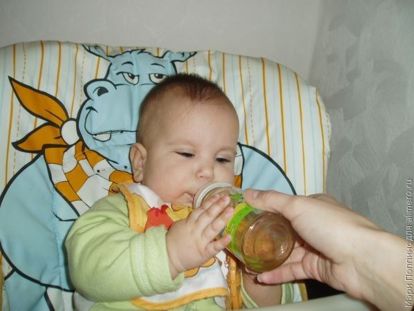 5. Inhalation with eucalyptus. It is worth noting that you can not do inhalation at high temperature. Mom used to pour hot water with herbs into a bowl and add eucalyptus. Together we sat on the bowl and breathed under the towel.
Acute tonsillitis
In angina, pediatricians usually prescribe an antibiotic immediately. Therefore, if the doctor prescribed an antibiotic, do not neglect such treatment, otherwise you can earn unpleasant consequences.
I would like to note, despite the chronic tonsillitis at a younger age, at school I practically did not hurt.
Do not forget that during any illness, you need plenty of warm drink. Here the choice is huge: tea with lemon, milk, uzvar, compote, raspberry, viburnum, etc. Be healthy!