When my eldest daughter was 6 years old, she was diagnosed with scoliosis of 1 degree. Before that, we did not encounter such a disease, and I tried to learn about it as much as possible. Honestly, I did not think that if such a problem appeared, you can get rid of it. All actions were aimed at ensuring that it was not worse.
But the other day we received a regular X-ray of the daughter's spine (they are made to see better or better) and the doctor told us: this is a picture of the back of a practically healthy person! I can not tell you how happy I was because this was preceded by many years of daily work.
I will tell you about our experience in treating scoliosis and hope that our story will help someone not to give up on the fight against this ailment.
Where does it come from
We visited many doctors, I rummaged a ton of sources to know as much about scoliosis as possible. As I understood, this disease is more hereditary and innate. That is, if your child has been diagnosed with this, do not think that he was sitting crookedly and that is why his spine became like the letter S. You need to sit and walk with your back straight, but scoliosis does not appear because of this.
We have legs grow on my side, because I have this disease too. It did not manifest in any way, since I spent half my life swimming, but I gave it to the child. I also noticed (judging by the children who went with us to exercise therapy) that most often they suffer from high and thin ones.
In our clinic, the daughter appointed the following procedures:
– massage – 2 times a year for 10 sessions
– exercise therapy – 2 times a year for 20 days
– physio – 2 times a year for 10 procedures
We began to undergo these procedures, but I did not like that exercise therapy was prescribed only 20 days. In my opinion, it is better to do physical exercise 2 times a week than to leave 20 times and then do nothing. We began to look for more effective ways.
Somehow we visited a free lesson in the school of scoliosis, which we have opened on the basis of the medical institute. And there I learned some basic information about this disease. We were advised by a doctor who conducted local exercises, respectively, was a practitioner and observed many children in dynamics. Her words coincided with what I think.
1. The main thing is to increase the muscle corset. One may go for a massage or sit straight, but if the muscles are poorly developed, the child will not hold his back. Therefore, physical therapy classes should be, if not every day, then at least every other day.
2. The same contributes to the sport, optimally – swimming.
3. Follow the posture. This should be dealt with not only the parents, but also the child.
4. Regarding the posture corrector, the doctor said the following. He does not form the habit of keeping his back straight and does the work for the child. That is, when he is wearing, his posture is, and as soon as he is removed, his back is again curved. Therefore, there is no special meaning in it.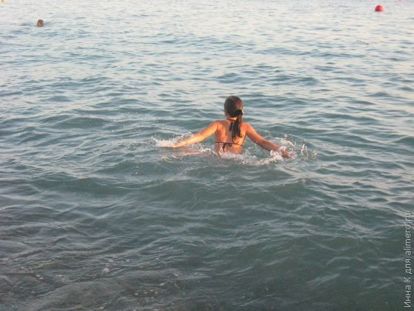 There was a moment when my daughter started getting worse. She had been ill for a long time, one might say she had been sitting at the hospital for half a year. What kind of swimming is it when the child does not even go outside? When we went to the next visit to the surgeon and she took a picture, I, frankly, was frightened. The spine was the letter S.
The curvature began from the pelvis in one direction and ended at the top in another. It was already the real 2 degree. Everything was complicated by the fact that the daughter grew up by leaps and bounds. For the year she grew by 10-12 cm! At the same time she was very thin.
We started with classes at home. I got hold of exercises against scoliosis and did them with her. We also signed up for swimming. At first it was a wellness group. It turned out that my daughter has good data. Then she was taken to a sports swimming, and then to the school of Olympic reserve.
She now has a workout 6 days a week. This is not a skinny girl, but a girl who can swim without stopping for 1 km. And the result is! If we compare the picture with the letter S now, it seems that they are two different people.
I understand that not everyone has the opportunity to go to the pool 6 times a week. But you can always do everything we can and it's completely not about money. Exercise exercises at home are free. Massage in the clinic – free (I admit that is not always the case, of course). As one masseuse told me: who needs your child, if not you?
Have you ever come across scoliosis?