As a child, I constantly suffered from conjunctivitis. I do not know why, but I remember constant mother's lotions from tea or chamomile 🙂 My daughter also had peephole inflammations, but not as often as mine.
In the article I will describe the symptoms and methods of treatment of conjunctivitis in children. Hope some tips will help you.
Causes and symptoms of conjunctivitis
Conjunctivitis is an inflammation of the mucous membrane of the eye (conjunctiva). At the same time, the eyes become red, they can stick together after sleep, there is an unpleasant itching and tearing.
Sometimes the child has unpleasantly bright lighting. If conjunctivitis is neglected, purulent discharge may appear from the eyes.
Conjunctivitis can occur for a variety of reasons:
– colds
– viral infections
– hypothermia
– allergic reactions
– insufficiently ventilated room
– dust
– presence of pets
Treatment of folk and medicinal methods
If your child has these symptoms, you should consult a doctor. It may not be conjunctivitis at all.
As I already mentioned, sometimes for the treatment of conjunctivitis use a decoction of chamomile or black tea. This procedure should be carried out in the first days at least 4 times a day. As you recover, the number of washes can be reduced up to 2 times a day.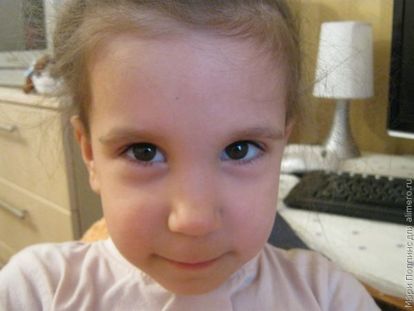 Cotton circles are moistened in a solution and their eyes are rubbed from the temples to the corners of the eyes. If only one eye is red, you still need to wash both of them. Do not forget, a cotton pad should be separate for each eye.
Usually, when treating conjunctivitis, the doctor prescribes antibacterial drops or ointments. Follow the doctor's recommendations and follow the dosage.
How to drip eyes
If the child is just a crumb, use a blunt-tip pipette for instillation of the eye. The child must be put on a horizontal surface and distract with some kind of toy.
It happens that older children find it difficult to drop eyes. Put 1-2 drops in the corner of the eye. When the child opens it, the medicine will go where it should. Ointments are usually applied under the lower eyelid with light finger movements.
Conjunctivitis is not a catastrophic disease if treated on time. If you have any symptoms in a child, be sure to consult a doctor. Be healthy!