Back in the first months of my daughter's life, I often heard and read that babies live much calmer if their lives are accompanied by recurring events. These include bathing before bedtime, bedtime stories, meals from a particular plate, etc.
Such a monotonous repetition of actions signals the child about a certain stability, calms and adjusts to the right way. Now my daughter is five and a half years old, and our traditions with her are more adult. I am sure that she will remember some of them in adult life, which makes me incredibly pleasant.
Before the New Year holidays and St. Nicholas Day, the daughter writes a letter to Santa Claus, which defines the gifts she wants to receive (and we will have to look for them).
I really don't know why, but I don't really like decorating a Christmas tree. Maybe the reason is that in our family somehow there was no New Year cult – the gifts were not so large-scale and memorable. From what I remember so far – these are matinees at my mother's scientific research institute, tangerines and the hair of a neighbor that flashed from the candle, which came to us to celebrate the holiday many years ago.
But the daughter in November is waiting for the moment when she will decorate the Christmas tree. She manages to do this twice – with my grandfather and our home, with me. Already, she is slowly buying toys for her money.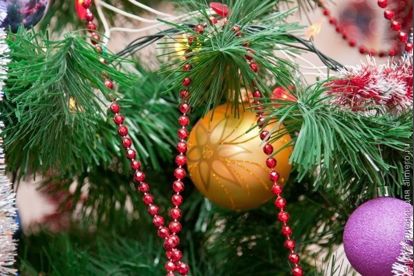 Not a single New Year does not cost us without attending holiday events. Fortunately, their choice is huge, the main thing is to choose the best ones. Traditionally, the three of us walk on them – me, husband and daughter.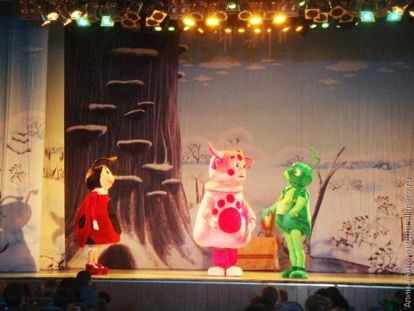 Birthdays and Anniversaries
Daughters love to ride with dad for flowers. She carefully chooses not only a bouquet, but also a card for him. All I can do is sincerely rejoice at the surprise. We have such a tradition on the birthdays of grandmothers.
By the way, we recently had a wedding anniversary, and I decided to try to make some changes to the purchase of flowers. Hinted her daughter that it would be nice and a beautiful vase to them. The experiment was a success – my daughter put in a word for me, I will have to try again;)
From the age of three, we traditionally celebrate the birthday of our daughter in the circle of her friends. Twice it was in the children's center, and on the fifth anniversary we decided to celebrate the anniversary in a cafe with animators. I am still afraid of the six-year anniversary, because with age, children's needs grow, and in fact our financial resources are not unlimited.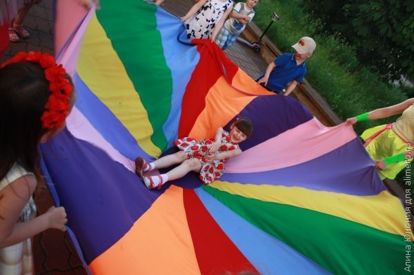 Each month at the gymnastics school, the coach selects the best student of the month, and at the end of the school year, she also summarizes the results for this period. And every time my daughter is celebrated, we arrange a small holiday with her – we buy goodies, trinkets, small bouquets of flowers.
Over the weekend, my mother traditionally treats us to pancakes. Let it be ordinary pancakes or thin pancakes, but I, to my shame, cannot boast of my success in the pancake field.
Therefore, grandmother's pancakes are the most delicious, all our friends are well aware of this. And if we go to someone to visit, both children and their parents are asked to take these pancakes with them.
By the way, I once talked about my girlfriend, who has been living in the USA for two years now. So, her husband still remembers my mom's pancakes! And he ate them only a few times, and then – the remnants of the children's table. That's it;)
Another tradition we observe in the summer. I spent almost the whole season with my daughter in the country, but because of my employment and my reluctance to leave my husband hungry, our trips were only 3-4 days a week. Fortunately, our cottage is in an hour's distance from the house, so there is no discomfort.
But when we arrive, we always go with the whole family to the same pizzeria. I may not like pizza very much, but my daughter is delighted with this tradition. Dinner, we combine with a walk, and from the husband who missed us breathes romance and tenderness.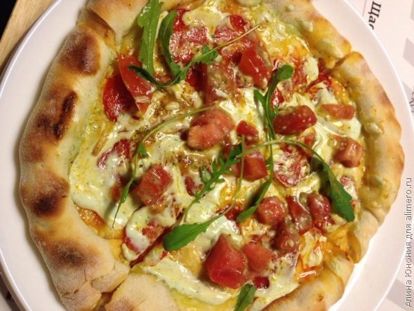 Every Friday or at least at intervals of a week, we arrange meetings with friends. Last year it usually happened in a cafe, now we meet each other at home more often.
Friday is beautiful because the next day you do not need to get up early, the work week is over (the remnants of my dodecreted office everyday life). Children are already old enough to entertain themselves, and mothers have a reason and time to chat over a glass of tea.
Every year in our city there are exhibitions of flower arrangements – at least three times (tulips, chrysanthemums, variations on the theme of summer, flowers in the ice). We can not forget about the exhibition of lilac, which takes place in May.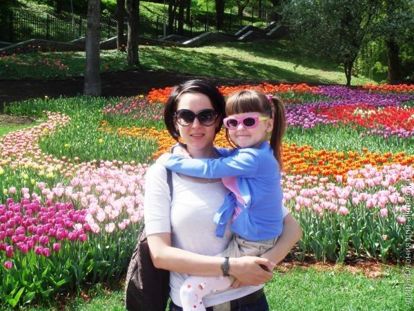 Since the age of two, we have become regular visitors to these events. What is very convenient, the exhibitions last 3-4 weeks, so you can easily choose a weekday when people are at a minimum there.
We also have a traditional place for walks – the famous Andrew's Descent. My daughter is delighted with the change of scenery, ascent along the Vladimirskaya Gorka on the funicular, exhibitions of paintings and many lovely souvenirs, and I enjoy the magnificent architecture and historical spirit of Kiev.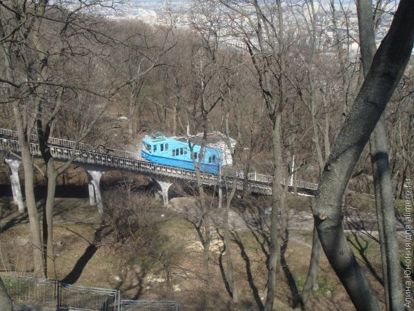 To be honest, before writing the topic, I did not even think that my daughter and I had so many traditions. What rituals do you follow? I read with great interest!