My daughter came to dad today asking to buy a doll. Dad, of course, did not refuse, but I forbade it. As a result, Dad is good, and I am a monster!
We have a lot of dolls. There is no account. And the next doll is a daughter's whim, in my opinion. But today's event made me wonder how often you need to give gifts to children. How not to raise egoists, how not to spoil your children, how to raise them in order and discipline?
A lot of questions, let's disassemble in parts.
We return to the morning event. A serious conversation took place between my daughter and me. I tried to explain to my princess that the doll is a good gift. But it is appropriate either on holidays, or for certain achievements, as a promotion or a super prize.
Buying toys on demand is not permissible in conscious childhood. Already at the age of 5, and my daughter is exactly that, the child should understand that toys are purchases on special occasions. You can not react to tears and prolonged: I want. . Scandals in the store, whining, children's persuasions do not affect me. My daughter knows about it, so she does not cry.
When can you please your children?
I am a supporter of well-deserved toys. Therefore, I am in favor of a toy promotion. If I buy toys at the request of my children, then my whole house will turn into a toy store.
Holidays. These are separate joyful days, which you definitely need to decorate with new toys, gifts. New Year, birthdays, Easter, Christmas, St. Nicholas. These are mandatory days.
Toys are a super dream! This is a separate subspecies of toys, for which we are chasing through various shops. These are the toys without which children's life is impossible! Recently, we saw an unusual pony, which you need to feed, comb, twist his mane, and, at the same time, a small horse sings songs.
Interesting toy for a girl, but in the nearest stores it was not found. Now Dasha and I are shopping in search of a magic pony. I do not tie up such a toy for the holidays, but Dasha's daughter has been cleaning her room for a week already, realizing that she also needs to earn this toy. So, the upbringing worked!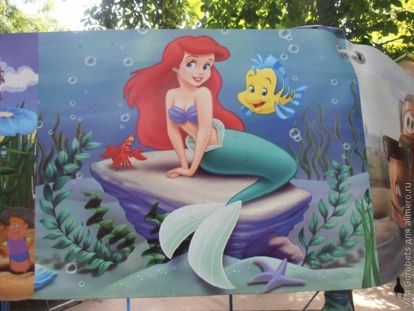 I try to adhere to the above rules for buying gifts, but what can you do for your favorite children. Recently I went to the store and bought a lot of new cars, trains and planes for the boys. And Dasha received a long-awaited doll. Joy for the next month is enough.
In the meantime, I will live by the rules. It's time to cook New Year's boxes. After all, the New Year is just around the corner, and Santa Claus accepted orders as if they were in kindergarten. Time to empty your wallets!
And how do you feel about spontaneous purchases of children's toys?