Here I know that it is impossible to be such a mother-hen, which torments itself with experiences that its beloved baby will not be fed the wrong way, not dressed, it will not be put to sleep during her absence. But to cope with this complex alarming mom still does not work.
And because a huge dilemma, to whom to entrust the child, hung over my head, because in the foreseeable future there will be a way out of maternity leave to work.
Why is it necessary?
Yes, it is time to re-enter social life, to return to the path of professional self-realization, I already want to earn money and wear tall studs to work.
However, at the same time I don't want to leave my girl at all, because I like to watch every minute of her rapid development, her new achievement and discovery.
On the other hand, there is a need to improve the material situation, to help the spouse in providing for the family. So, you need to get ready for work and solve the problem: who, instead of me, will deal with a daughter.
Well, that is a grandmother!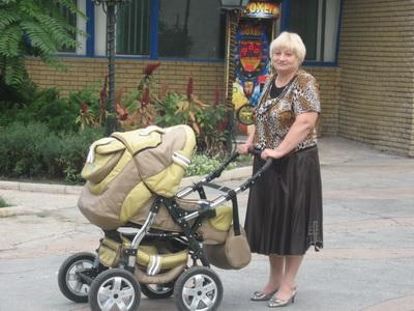 This is how many mothers, whose children remain under grandmother's supervision, exclaim. But not me. Although, perhaps, sometime I can also say that, but so far this prospect seems to me badly.
One of our grandmothers (my mother) lives at the other end of the city, and it will be completely uncomfortable to carry a baby to her in the morning. With another grandmother (spouse's mom), we still live in the same apartment and, at first glance, this is an ideal option: to be at home, in a familiar environment, with people familiar to her. As the saying goes: yes, BUT.
Maybe I'm too suspicious, maybe I don't adequately assess the situation, but I don't have the confidence and peace in deciding to leave my daughter to my grandmother. Why?
First, the issue of education. All my bans (not numerous, but necessary) by grandmother and grandfather are ignored even under me, and that which I do not allow is encouraged. What to say when I'm not at home. The pinchedness and excessive custody of the child, which they practice, will also not add to her good character traits.
Secondly, food. For two years I have been struggling with their constant desire to give my beloved granddaughter either smoked sausages, then ketchup, and so on, then, as they perfectly see and know my feeding principles. I still cook for my daughter separately a varied, but dietary food. No – fried, fatty, spicy, dyes and other inconveniences.
Someone thinks it is odd, but we have allergies in heredity, and food too, and why should I put my child at risk? I'm afraid, with my grandmother, my efforts will go to the cat's tail … The argument is, well, she asks! prevails over all my requests.
I don't want to continue listing the reasons why I wouldn't want to leave my daughter to my mother-in-law, but I already feel like a traitor to her (actually we are on good terms), but the fact remains.
With a smile in kindergarten!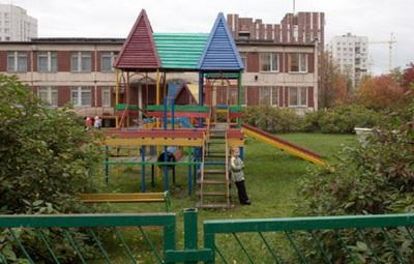 This is probably the dream of every mother, and I am no exception. In my ideal fantasies, I myself gradually accustom my daughter to the garden, staying with her for the period of primary adaptation and the development of collective immunity. And when she finally gets used to it, I go to work with peace of mind!
But these mean but again appear! I have such a cautious, modest child tied to my mother, that successful schooling for kindergarten until the age of four seems to me to be something of a fantasy. And you don't want to force it, you want it naturally and painlessly.
Work on a child or on yourself?
I ask this question too. Either start practicing parting with a baby to get ready for the garden, or re-educate yourself and not pay attention to the nuances of such convenient grandmother's care.
And how are you? Share your experiences and opinions.