Many mothers face the fact that their little babies eat very little or all the time refuse to eat. Then the mothers lose their peace, sleep, appetite, and so on, in an attempt to feed their children.
Not bypassed the problem and us. We had a period when the boy completely refused to eat, was capricious, threw spoons, food, etc. By the way, even now there are such moments, but now we know how to get around them.
1. Do not give food in between.
When a child eats poorly, adults now and then try to put some apple into their mouths, so that the baby eats at least something and is not hungry. This is a common mistake. The child must have a regimen, but! A very important point: this mode must be set by the child. Those. if you feed him at 9, 12, 16 and 19, and he wants to eat at 10, 13, 17 and 20, then the conflict is obvious. If the schedule set by the child somehow does not suit you, shift it, but smoothly, then no one will be restrained.
2. Do not force the child to eat.
Does not want – let him not eat. Skip the afternoon snack – better eat dinner. All children have different needs and different jumps in development. Do not force. As our doctor said: If it bothers you – sign up with a neuropathologist, do not play at the child. And there is some truth in this. Our need is not always a blessing, although we are just sacredly sure of this.
3. Do not give to drink immediately before eating.
However strange it may sound. Water takes up space in the stomach and dulls the feeling of hunger, which allows the child to declare that he is not hungry and will not eat. Pour 2 sips in his mug to quench your thirst and promise the rest after a bowl of porridge. Of course, if the window is not +40 in the shade.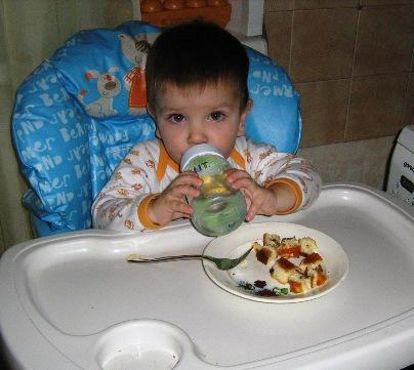 4. Actively spend energy.
Food is not just vitamins and minerals, it is the energy of the body. And if it is not consumed, then hunger is not so strong. Therefore, if your child does not systematically want to eat, tire him with any exercises possible for his age. For example, by walking instead of riding in a wheelchair. Yes, you may not have time to go to the bank, for bread, or to the post office, but you can go there next time. And also on foot. Then afternoon tea and dinner will be eaten at the moment.


5. Cook your baby's favorite food.
It would seem so simple, but many moms in the pursuit of healthy and wholesome food forget about taste preferences. After all, we, too, do not eat everything, but prepare only what we love. Make for your child his favorite dishes. My, for example, very respects pancakes. And when we have a scythe on a stone, I just bake pancakes, and it's in the bag. Of course, the dish should be suitable for serious food, and not be chocolate, marshmallow or caramel.
6. Delicious dessert.
It so happens that the child asks for something tasty: candy, strawberries, etc. Promise him after he eats a serious dish.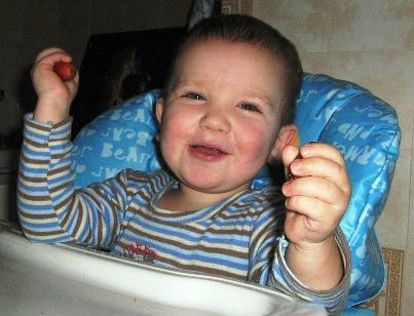 Learn to listen and hear your child, observe carefully and feel it, then such problems will never become yours.