Every parent has a different life – someone works, someone does not. And we all devote to communicating with the child a different amount of time.
However, quantity is not the decisive moment. Still, quality is more important. I have a girlfriend whose daughter is the same age as my baby (4 years). So, my mother sits all day in front of the computer, spending time on social networks or standing at the stove (she loves to cook).
The child does not go to kindergarten and because she is actually left to herself, the girl doesn't really know the letter, doesn't know how to count, and speaks rather badly and communicates with other children.
Our teacher likes to say that we should give children maximum attention, fill them with maximum knowledge and information. After all, except for us, no one is interested. Despite the fact that a child goes to kindergarten every day, he is with his parents for more time.
Try to use every minute of time spent together. After all, you can not go to kindergarten and from there silently, but you can communicate – to tell interesting facts about the plants, objects, animals around you, to learn English words, poems, and much, much more.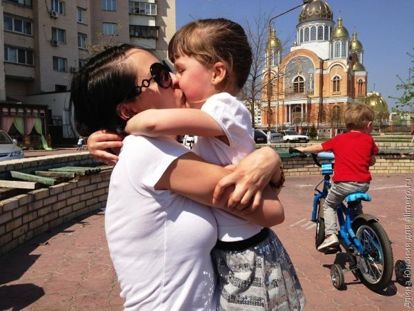 Be sure to ask the child how he spent his day, what he did, what he ate, details of communication with other children. Thus, you will strengthen your relationship with the baby, instill in him the confidence that you are worried about him, you experience, love, in the end.
If you are constantly with the child together, of course, you have to communicate all the time he is awake. I do not know about you, but my daughter says a lot. We rarely walk along the street in silence, she constantly asks questions, sings songs, comments on what she saw.
I like such communication very much, sometimes it even seems to me that we talk with her on equal terms. However, sometimes you want and shut up.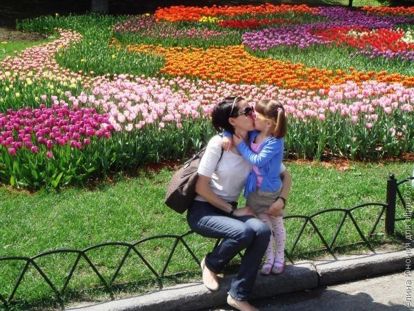 Try to comment on your actions, to involve the child in your actions. Even if you are busy, for example, cooking or cleaning, this procedure can easily be turned into a joint occupation.
There's not much to say about a little cook, but for a baby, this is much more than just food manipulation. This is an increase in self-reliance, a feeling that he is entrusted with important things, contact with his mother.
Not a single toy, a book, or even their number can replace the joy of communication. It's not enough to buy and serve, but you also need to explain, tell, show, read, discuss, share your impressions.
It seems to me that often parents try to fill the gap in communication with the child with the help of gifts. In a similar way, by the way, overly busy men act in relation to their women.
It is not enough to buy an expensive bike, the kid will get much more pleasure during a joint bike ride.
How much time do you spend communicating with your child?