Children's birthday is a holiday, the holding of which requires the manifestation of fantasy. It is interesting for adults to gather, sit at the table, talk and eat tasty food. Children will be delighted if the birthday is fun, unusual and will leave a lot of impressions.
My little son will soon be two. At this age, kids are not ready for bright, long holidays. But for the future, I am looking for ideas for his birthday party, in a couple of years to surprise him and his friends with unusual parties.
So, what unusual ways to celebrate the birthday of a child I managed to find out or come up with?
Method one – themed party

In principle, the idea of ​​a theme party is no longer new. Likewise, weddings, anniversaries are celebrated today. But for children's birthday here – a flight of fancy.
A holiday on a pirate ship, a princess ball, a birthday in a cave of prehistoric people, etc. etc. – depending on the interests and gender of the child, you can come up with the most striking and unusual children's holidays.
How to arrange a theme party?
It is not so easy. She will have to seriously prepare. Props are needed that can turn an ordinary apartment into a fabulous palace or ship's deck. All available means will be used: cardboard, paper, fabrics, twine, jewelery, boxes.
It is worth considering everything to the smallest detail: candlesticks in the palace, a poster with cave paintings for the cave.
Of course, the birthday boy and guests should, if possible, be present at the holiday in appropriate clothing. Therefore, to warn guests and the theme of the holiday should be in advance.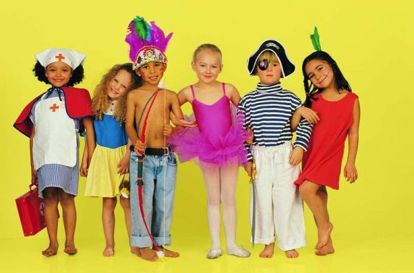 To do this, they can send expressive invitations: on the cut-out colors for the fairies holiday or on black tails for a pirate birthday.
It is equally important to come up with a scenario for a themed party. It will not be enough for children just to play in costumes. It will be much more interesting if under the leadership of adult children can make a real journey in time or go in search of adventure.
Despite the seeming difficulties in the preparation and difficulties in holding such a holiday, you do not have to entertain children for several hours. Set the tone for a party by playing with the guys for about an hour and a half, and then leave them to yourself.
Do not forget about the dances and treats – a necessary attribute of even the most unusual birthday.
Method two – go to an unusual place

If you don't particularly like to celebrate birthdays at home, you can easily understand, because you can hardly spend such global cleaning like after the invasion of a crowd of children.
In this case, boldly collect a horde of guests led by a birthday boy, and boldly go with them to some unusual place loved by children.
For example, it can be aqua-park, theater, circus – however, these are quite popular and familiar places.
To make the party really unusual, it's worth thinking over the venue.
I liked how her 8-year-old daughter's birthday was celebrated by a friend. Children and adults went to the equestrian club, where they could ride horses. Of course, this is not the cheapest pleasure, but it was worth it.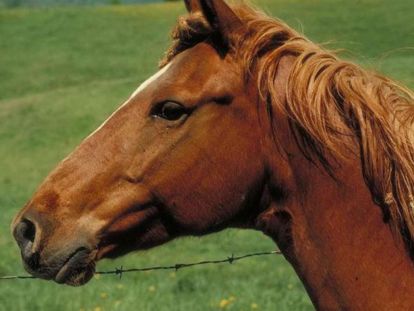 Another birthday, a photo report about which I once saw, was held in the animation theater.
There, the guys watched a children's show, and then go on a visit to Carlson, Winnie the Pooh, fly in a spaceship and all this under the guidance of experienced animators in bright memorable costumes.
If you are planning an away birthday, it is worth considering that the traditional treat may not work. However, you can always call in the cafes nearest to the place where the holiday is held and agree on a small children's banquet with them.
Method three – we invite unusual guests

The birthday will surely be remembered by the child if unusual guests come to the party. Who said that Santa Claus comes only once a year?
Besides him, Luntik, Cheburashka, Bunny or someone else will also be able to look at the light, depending on which cartoon or tale your child loves.
There are two options: you can invite animators to your home, if you have the means, or you can dress up yourself or put on someone from your relatives.
You will need a convincing costume and a small script that you should rehearse in advance. It will be necessary to come up with contests, games, greetings, which the invited VIP person will hold.
Of course, this method is good for kids. Older guys can offer another option: let them become their favorite stars and congratulate the birthday boy.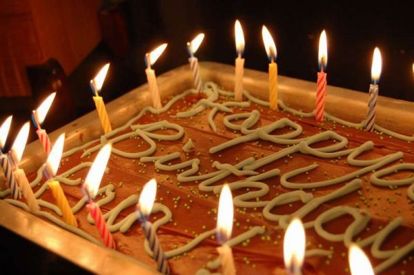 To do this, you will need an improvised scene and a heap of wigs, brilliant dresses and sunglasses, with the help of which the children will be able to create images.
Britney Spears, Ranetki or Justin Bieber will congratulate the birthday man from the stage, and then perform a song for him to a phonogram or in karaoke.