For children's things that have become small, can be treated differently. You can give it to a neighbor's child, you can sell it at a flea market, you can give it to the commissioner, or you can throw it away altogether. But in my family things are inherited.
I have 3 sons growing up. 9, 7 and 5 years. The boys are nimble, fast, things just burn on them. In the summer, everyone needs at least 5 pairs of shorts, no T-shirts at all, and sandals and slaps wear three pairs over the summer.
This is an easy description of what happens to their things. Of course, there is nothing to transmit.
But there is a whole line of things that go into use from older to younger. These are sweaters, jeans (if the knees are whole), autumn and winter jackets, hats, boots. These are expensive items purchased in good stores, high-quality and beautiful. Jackets, for example, survive two seasons and have almost a new look, and hats do not wear out at all. From the boots, babies grow in one winter, and therefore they go from foot to foot.
Therefore, it is very convenient and economical for me to transfer things from the eldest to the smallest son.
This is all my, my dear.
But this does not mean at all that the smaller one walks only in skirmishes, and the older one – everything is new. Each of the sons has a seasonal wardrobe update, personal, beloved things.
For example, the middle son still cannot part with his backpack, although it is high time to throw him away. And the eldest son cannot part with his embroidered shirt, although it is already small to him. He asks me to cross it and not to be persuaded to give it to my brothers.
Not only clothes are inherited. Children share their toys, books, backpacks, transport. For example, we have a bicycle that is already suitable for a smaller son, and the eldest one has received a new one for his birthday.
But my daughter was lucky. She has one girl in the family, and all the most beautiful dresses are just her. That's who the real shmotochnitsa! But I also have it crafty. He likes to wear brothers shirts. And especially in them to sleep. Climb in the evening in their locker, pull the most red and quietly hide under the blanket. The main thing that no one noticed, but there will be a cry.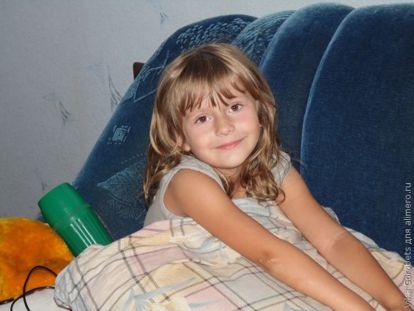 Many women, I know, have a negative attitude towards children wearing other people's things. But they have someone else's things, and I have mine. I don't dress children from the flea market, and I can't throw away a good jacket, which is expensive, because it has a good resource and excellent quality.
And how do you feel about the things that your children inherited?