A few decades ago, it was customary to send children to music schools. Music education attached great importance. These days, priorities have changed. Now it is considered secondary, not important for the harmonious development of the child.
The benefits of musical education
Let's consider what gives such a child upbringing. When a child listens to music, he develops assiduity, attentiveness, memory. When playing musical instruments develops independence, self-confidence, a sense of rhythm. All these qualities are necessary in life.
When a child is engaged in singing, in addition to memory, attention and self-confidence, his breathing apparatus is very well developed. It is noticed that children who are engaged in singing, are ill with respiratory diseases much less often than other children.
Learning to music
If your child needs to learn a verse, try turning on a soft, calm background music while studying, and you will see how quickly your child will memorize the necessary information. In addition, the material learned in this way is stored in memory longer.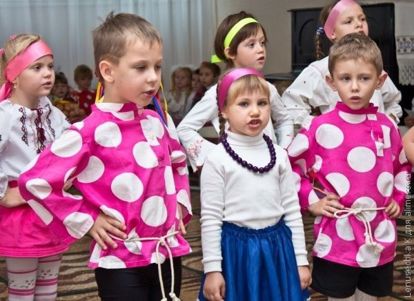 Teach your child to dream. Switch on soft music, ask the child to close his eyes and imagine what events the composer wanted to convey with this or that melody. You will be surprised by the boundless imagination of your child!
What to listen to the child?
We live at a time when finding a particular song is not difficult – thanks to the world wide web, you can find not-so-popular songs and melodies in a matter of minutes. Unfortunately, few people think about the question that will be useful to the child.
First of all, I strongly recommend protecting the child from modern popular music, because it causes aggression and has a destructive effect on the psyche. Choose the repertoire available to a particular age of the child.
Positive effect on the development of classical music. However, it is often boring for children who are accustomed to modern rhythms. Do not force anything on the child. Turn him into music while playing or reading. Even with background listening, it will have a beneficial effect on the child.
It is interesting to know how you develop the musical abilities of your children?