Our family is not exemplary. We, in order to make the right decision, need to talk about what is called on raised voices. Everyone expresses his opinion loudly. Sometimes there are quarrels and offenses, then the tonality goes off scale.
But this does not happen very often, so, once in two months as a preventive measure, so that they do not relax. But our daughter does not think that she needs to shout in order to solve something.
Between two fires


As soon as my husband and I are brewing an unpleasant conversation, we turn to a cry, the daughter immediately resorts, sits down, or stands between us so that we have her in sight.
And under such close observation, our behavior is most often of three kinds. We either begin to speak more quietly and pick up cultural expressions, or we tell our daughter not to get upset and go to her room so that we can talk, and sometimes, when I get really excited, I can yell at her.
Are you fighting?


And once she gave me her suggestion: Mom, I, probably, when I leave for my grandmother, you fight. I did not even immediately find the answer. I put her on my lap, kissed her and said no, we do not fight. And although we sometimes quarrel, we love each other, love you and your brother and sister. Then I try to explain this to her, but with an example that is more understandable and close to her.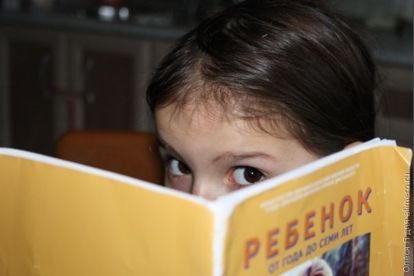 She has a cousin, he is older than her for 9 months, they are very friendly, get along well, often communicate. Despite this, they sometimes quarrel and fight each other mercilessly. I tell her, even if you are quarreling, you still love each other, still remain close friends. She agrees and calms down.
Of course, it would be ideal not to make such quarrels and fights between spouses in the presence of children, but this does not always work. And it's impossible to protect a child from unpleasant life moments. The main thing, in my opinion, is to explain everything to him, to talk with him, to discuss what he saw or heard.