There are children, sociable from birth. They go into the hands of unfamiliar people, they like to play with other children, they are happy to visit.
However, there are those children for whom strangers, unfamiliar surroundings and generally being in someone else's territory is a painful question. They feel good, only when they are at home, surrounded by the most dear people.
They are so different
My daughter is sociable and sociable. I began to go with her with two months, and on public transport. And always she and the trip, and stay away away endured very well.
But the girlfriend's son (they have eight months difference with my daughter, Ilya is older) was a home boy. We lived in neighboring houses, often walking together on the street. During the walk, the children didn't have to make any special contact due to their age, each was lying in his wheelchair. But we did not visit each other for a long time.
The fact is that Ilya categorically did not transfer other people's premises. For him, being outside the home was painful.


Failed visit
When my daughter was about a year old, and Ilya was already a year and eight, I persuaded his mother to come to visit us. It was cold outside, it was not possible to walk and we decided to pass the frosty evening together.
I thought the children would play, talk, and we would have some tea. It was not there. Already at the door Ilya didn't ask, or argue that they would go home for a while, that they would soon go home and looked into Mom's eyes with such sadness and fear. She promised him that for a while, that he would play a little with Pauline, and they would go home.
My daughter came up to him, brought toys, but he did not take it, but climbed up to his mother in her arms. Began to ask home. We persuaded him, and treated him to candy, and gave all sorts of toys, thought we would be interested in him. No, we could not convince the child.
Then it got worse. He began to cry, then got down from his knees and went to look for the door. Then he called his mother, fell to the floor and started kicking. Then the hysterics started. He found a balcony door and began to scream to open it.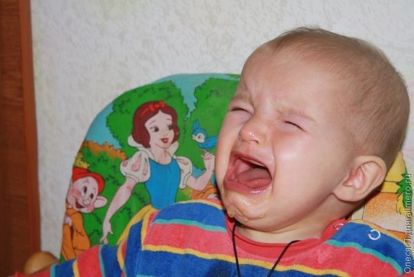 Tea and we could not drink. It was painful to look at the baby. They began to go home. And he calmed down and even smiled only when they put on their shoes and opened the front door. He had such a joy on his face that I myself almost cried.
On the street – together, and at home – apart
The reaction was expected, his mother warned me. It was because of his reaction that they did not go anywhere, even to the store, only on the street. On the street, he perceived us well, they played well with my daughter.
Why this behavior arose when he was visiting us, I do not understand. Then we moved. Continued to communicate, but less often. Ilya went to the kindergarten, he very hard got used to the kindergarten. He cried, refused to communicate with children, with the teacher. The adaptation process was so painful that his grandmother took him from the kindergarten and the year they sat at home.
And now he does not say that he is a sociable child, he prefers silence, native walls, a habitual way of life.