Parents are the closest people to the child, they are the first and only ones who have been with him near the day of birth (and mother is almost around the clock). What is our impact on the kids?
The desire of children to imitate is obvious. Therefore, oranges are not born from Osinki and it is not surprising that a child loves fast food, if parents often go to corresponding fast-food establishments.
If there are no semi-finished products, sweet carbonated drinks at home, and there are fruits in abundance, then the child will consider this situation to be correct.
If you cannot cope with your taste preferences, try to minimize them or make them inconspicuous for your child.
For example, I sometimes like to drink a glass of beer in the evening. Instead of a beer glass, I use a teacup so that no one can guess;) I don't want my childhood memories to be complete with alcohol.
It surprises me when others are touched by the fact that a child reaches for a glass and thus wants to imitate adults. It would be funny if it were not so sad. As in that joke, after vaccination, the children did not throw away the wadding, because they smelled like dad.
Again, we all know that children unconsciously seek to form a family of approximately the same type as the one in which they grew up. So let the child's goal be the creation of a cell of a society in which respect, love and mutual understanding reign.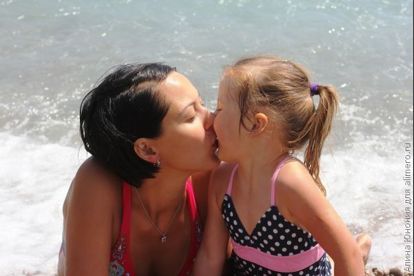 If dad offends mom, the child will assume that this is the normal state of things, that it should be so. If these are girls, this is how their so-called victim character is formed from childhood, that is, they a priori consider and feel like a victim. And the boys, following the example of the Pope, grow tyrants.
If there are frequent quarrels in the family, a showdown, loud debriefing, then the child behaves aggressively, emotionally, his psyche is unstable.
Active parents have active children. Those who prefer to lie on the couch or spend their free time in front of the computer usually grow inactive, often ill children who do not know what camping is, visiting the zoo and all their childhood memories are reduced to cartoons and loneliness.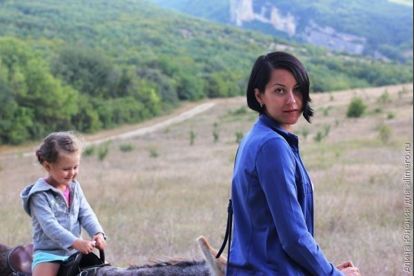 I have never seen well-groomed children in unclean parents and vice versa. If the mother does not take care of herself, looks sloppy, then the child is uncombed, unsightly and walks in tattered things.
Years up to 3 it is noticeable only for adults, but closer to four children are already able to make remarks to each other, incriminate smoothed or dirty clothes, etc.
In our century, when a washing machine-machine is no longer a luxury, it seems to me impossible to walk in dirty things. If parents do not consider it necessary to wash daily, then the child will also count.
A child absorbs all the words as a sponge absorbs water. Play the baby can immediately, and maybe in a month, for example, and, importantly, use in the right place.
Yes, I can use a mat in my speech, but I never use abusive and offensive words in relation to my daughter. Although, I repeatedly heard mats in their speeches on the playground from children, I am sure that the source is parents.
Do not be afraid to use complex words, expand the vocabulary of children with synonyms, antonyms, interesting phraseological units. If you can not keep yourself in insulting words, and the method of counting to yourself up to ten does not work, call the child any word at hand. I learned this from my daughter, she often at the moment of insult calls me what is in her field of vision: are you a pillow or then you are a scapula.
The use of polite words within the family, and not just in public, so as not to look ill-mannered, is fundamentally wrong. Do not be afraid to look like, just need be well-mannered – always and everywhere, even alone with themselves. Do not teach the child the rules, just initially educate correctly, as if there is no other behavior.
Children are our reflection. Their behavior and manners are what happens in your family. Watch your behavior, speech, appearance, in order not to blush for your child.
And how do you influence your children?