Probably, there is no such child who would not be familiar with animated films. The approach in families in this regard is different. So, one friend of mine includes only old Soviet-made cartoons for her son, the other way around – she prefers English-speaking and educational ones, and the third one proudly reports that her two-month-old daughter is already watching TV as an adult.
True, as is often the case, somewhere in the middle. For example, I do not see anything wrong with cartoons. But, firstly, the repertoire should be carefully filtered by adults, and secondly, the amount of time in front of the monitor should be controlled.
During my childhood, there were no personal computers. Why are there computers, even color TVs were not at all. I still remember, how it was empty on the streets during the first shows of Disney animated series …
Cartoons for children are not just fun and time wasted. For them, this is a special world with their favorite characters, wonders and magic. Without a trace for children's thinking, such leisure, of course, does not pass.
Here I am very grateful to the cartoons. Often I hear from my daughter words and words of speech that are not used in our family. Good cartoons with high-quality translation expand the vocabulary of children.
This may include technical terminology (from the same Fixikov), and terms from the field of art (from the Little Einsteins), place names, animal names, etc.
Besides, no matter how sad it may sound, cartoon literacy significantly better than in everyday life. I do not in any way call for a walk to be replaced by cartoons, but the child involuntarily follows the speech of his favorite characters and sometimes even copies it. What could be very useful.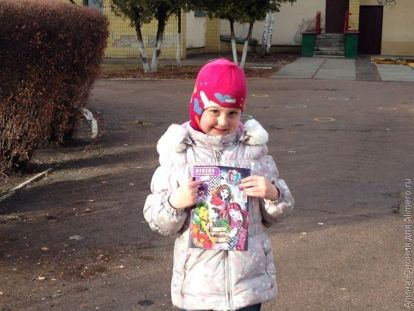 Often, while walking or visiting, my daughter and peers play scenes from the script of their favorite cartoons. I noticed that every child has a favorite character whose behavior he is trying to copy.
And I have never seen children love evil heroes. Besides, there are very few of them in modern cartoons (I mean adequate, not Auggie and kukarachi, for example). Even the notorious heroines of the series Monsterhay are not at all evil, but often funny and funny.
My daughter loves cartoon Winx fairy. Opinions about him go about the most diverse – from neutral to Ah, they also have disproportionate legs and there is something continuous nonsense.
I was not lazy and looked with my daughter a few episodes from beginning to end. You know, I have not seen anything bad. These are stories about girls-fairies, each of which has its own interests and abilities in a certain area. Reasonable statements about accuracy, love for animals, care for nature, etc.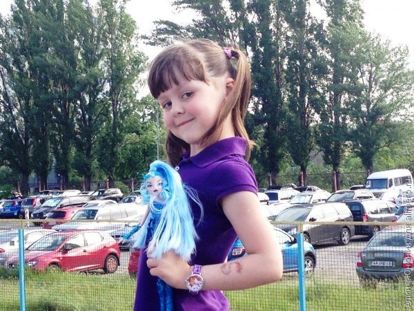 In addition, it is immediately apparent that the series is thought out to the smallest detail – from the clothes of the characters to the interior of their rooms. Fairies pay a lot of attention to studies, lessons, order, manners, etc. In general, against such favorite heroines, I absolutely do not mind.
In many cartoons, the characters are looking for a way out of various situations, trying to perform a specific task or solve a difficult problem. Children learn to do this with them. Again, creative thinking, fantasy, logic, etc. develop.
It is impossible not to recall the development of memory. Every time I wonder how a daughter can clearly remember not only the fairies, but also their pets (earth and water), friends, teachers and all the other characters. And this applies to every cartoon – from Luntik to fairy tales about Zhiharka.
Within reason, cartoons do not harm children's thinking. Moreover, sometimes it is useful for parents to watch several cartoons with children for the company, in order to learn complacency and calmness from Luntik and curiosity from Fixies.
Do not forget to explain to children incomprehensible moments in cartoons. We also often discuss with the daughter the actions of the characters, she draws conclusions, reasons who is doing well and who is bad.
So, I – for cartoons. Without fanaticism and in reasonable quantities! And you?