It would seem – the child is already two years old, all the problems have been left far behind. Now only the joy of close communication with the child, happiness and tranquility …. But even after two years of feeding, difficulties may arise.
A two-year-old child does not always understand that a mother can be uncomfortable to uncover in humans. He has a natural need, while society has a completely different attitude to it. Therefore, I sometimes have to either foresee that a son can request a breast or imperceptibly translate a topic. If we have been walking for a long time, and I picked him up, he can ask for a breast. Since it may not be necessary for him (he sucked for five seconds and ran again to play), I don't go on about. If the son has begun to cry for some reason, he may also ask for consolation from the chest. But, since soon you still have to learn to calm down somehow differently, I do not run with him into the bushes or around the corner.
In general, the breast for a child is anesthetic and sedative in one bottle. For example, recently in the hospital, where in each room my son was offended once, I decided that it was easier to find a secluded place and let him suck. Just a minute – and we quietly went on about our business.
Habit of pulling something
Recently scored in a search engine: a child sucks one breast, and another pulls. Oh, how many of us there are! I remember how even before the year my son gently stroked my arm while nursing. Then he suddenly discovered that there was another chest, with which he held his free hand. I hoped that in time he would come up with something else, but no.
This habit appeared in my son after about a year and a half (I don't remember exactly) and was fixed for a long time. Now we occasionally have a war: I take out his hand from his bra, after a few seconds he slowly, as if imperceptibly for me, returns it to its place. If I cover my free chest with my hand, the son throws all the strength to remove it and continues to pull … I do not like it: it is ticklish and sometimes it is scratched. The forums advise:
– put on a bra (haha, does not help),
– tie the child's hand (in my opinion, so it is impossible)
– distract by beads or toys (he is unlikely to agree to a replacement)
– take away the chest until it comes to its senses (and we will try it)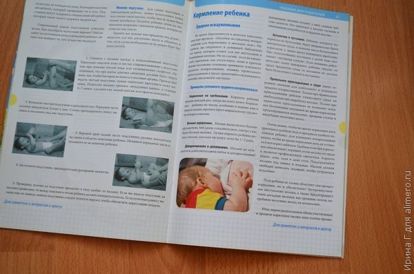 I try to explain to my son that it is not necessary to do this, that it hurts and is unpleasant to me. He clearly understands, but the habit is stronger than him. So funny to watch, as he first does not know where to attach his hand and what to take, trying to do some kind of distracting maneuvers, and then quickly returns it to its place.
Some inhabitants of the forums are trying to explain this behavior of babies:
– stimulates milk flow
– checks on the spot whether the mother (in my opinion, this is nonsense)
– at this moment the development of the brain occurs (the formation of neural connections)
Kulbit with breast in mouth
Sometimes a son with a breast in his mouth does this up: he almost doesn't turn around. If we take into account that it already weighs 14 kg, then this is a rather difficult matter. This is not three to five hundred after the hospital. Although sometimes it seems to me that it was harder with the newborn: there were no habits then, and the muscles were not pumped up yet.
Thinking about this topic
Sometimes I think that after all it was necessary to wean by two years. But at the same time, I understand that the son was not yet ready. In any case, the time of weaning, I determined for myself, now I will wait.
Do you know such problems?