I have the phrase to keep a diary associated only with the personal diary of their thoughts and experiences – somehow led such a school. But it turned out that you can keep completely different diaries that have not less, or even more practical benefits. For example, the diary of childhood diseases.
What is it and where does it come from
The idea is not new and not at all my authorship. I, as a young mother, in the run-up to the birth of a child, tried as much as possible to stock up on useful information on raising human babies. The fact that the information in my head did not linger at all did not bother me at all. I continued to search and understand all the available information.
Of course, being a trend, I sat down to read the huge Talmud of Dr. Komarovsky. I do not remember exactly which one, but all dedicated to children's diseases. And right at the beginning, he said that we do not have such a practice, but in vain – all mothers are recommended to have a special children's notebook.
Not the one in which we write down the first words, expressions and all sorts of laughter phrases. And that in which the state of health of parents at the moment of conception will be reflected, and also development of the child since a birth and as long as possible.
I could not fully follow this advice. It is difficult to remember and have time to write down everything that happens to a child when you really can't even eat. Therefore, I limited myself to only fixing the diseases and methods of treatment.
That is, I set the date of the onset of the disease, the doctor's diagnosis, the characteristics of the course of the disease (temperature, cough, runny nose, rash, etc.), as well as medications, dosage and duration of their use.
At first, he led him simply from a feeling of excessive concern for the child – so I can put a tick on myself that I am doing something else more useful for him. But after a couple of years I received practical benefits from him.
During the next snot with cough, having made the corresponding mark in the diary, I decided to revise it. And she discovered that for the past three years in a row, we had the same symptoms in spring at the same time. And in the first year they were also accompanied by high temperatures.
She shared her thoughts with the pediatrician and finally came to the conclusion that this is a child's allergy. And in one of the episodes of the disease, I even clearly understood what to do with poplar fluff. We went for a walk to the stadium, planted with poplars and strewn with fluff, and after 10 minutes, the child began to cough right up to vomiting.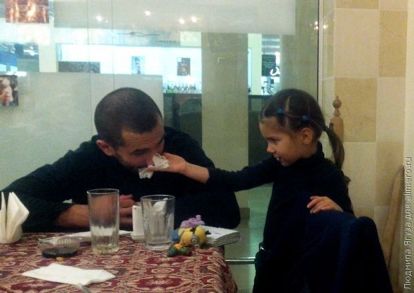 What if
If my mom kept this diary, I would have had a little easier life. For example, during pregnancy I was prescribed vitamins, and asked if I had any liver disease. I firmly said that no, but after a couple of days of taking my liver a wolf howled from these vitamins.
Then remembered another episode. Once my husband had committed a crazy act – he decided to cook the kharcho soup himself, as his grandmother cooked. By itself, the soup turned out really tasty, but half a serving was enough for me, so that my liver would desperately protest against so many spices and pepper.
I could not understand why, while by chance in a conversation with my mother in the 30th year of my life I did not know that I had experienced a terrible poisoning with chocolates in my childhood, at the age of three.
And I remember this episode as I climbed with little hands in a vase, as at night I crawled around the beds in pain. But in a vase, besides sweets, there were also oranges. So they remember me. And all my life I was sure that as a child I had brutally eaten oranges.
So it is better not to rely on memory, especially children. Keeping a diary of diseases is right and responsible, in my opinion. Do you do this?