I am convinced that the child, in addition to parental attention, proper nutrition, things, toys, also needs classes to improve logical thinking.
I brought up two children and daily trained logic with them so that they would not lag behind in development from their peers.
We started the first classes when the eldest son was not yet three years old. In each age gap, there are whole methods of how to develop logic in a child.
In three years, the baby can learn almost any information, because at this time he is actively exploring the world around him. My children had enough toys, logic games that helped us in our studies.
Communication


We talked a lot, engaged in the analysis of simple visual tasks. For example, I hid a toy in my hand, then showed it again, or removed one of the figures from a number of toys, or asked the child to walk a sheet of cardboard, calling it a bridge.
I divided the subjects into several groups and introduced children to them. For example, separated fruit from toys or divided objects by color, by size.
An interesting and useful game associated with cutting the picture into pieces and collecting parts in the correct order.
We also built a lot of various structures of any available means. The main thing is that the children analyze what is happening and show their imagination.
After reaching the age of three, we began to use abstract images in our studies. Three-year-old children are capable of creating various images, can independently carry out tasks, and they no longer need illustrative examples. For example, find an extra toy in a row, go through the maze.
Development methods

We paid a lot of attention to drawing. At first I, of course, showed them the right techniques, but then they drew on their own, showing imagination. The drawings were constantly becoming more complex, from trees and flowers to furniture, buildings, people and animals.
From year to year my children had a variety of designers. The children grew up, and the designers became more difficult. I have always been close to them and, noticing an error, gently pointed them at her.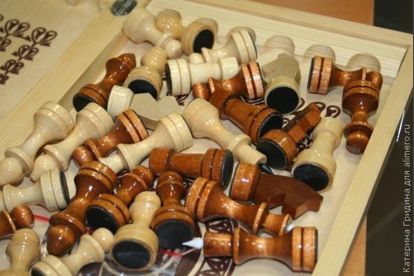 After six years for the child comes a period of reflection information. He can be given simple mathematical examples. Dad taught children to play chess and checkers, we constantly solved riddles, played cities.
It is very important that children should not be bored, it is interesting to study, then their thinking, perception, motor abilities and memory will develop harmoniously and in a timely manner.