Probably every parent wants his child to be successful in life. No, of course, first of all we all want our children to be happy. But it seems to me that the ability to express oneself and achieve heights in some area is one of the sides of a happy and harmonious life. The logic in this plays an important role.
Most successful people have become so not only because of good education, but also because they were able to analyze the situation, think logically and have a sufficiently developed imagination to solve the tasks set creatively and with maximum benefit for themselves.
No need to wait for the child to go to school in order to develop his logical thinking. Everyone, of course, is born with certain abilities and talents, but in our hands to teach a child to think logically.
Board games
Of course, the preschooler is unlikely to approach complex logical problems. Yes, and learn to play better. One of the most effective games that develop memory, thinking and logic is chess.
I myself do not know how to play chess, and dad is usually involved with the eldest daughter. But I know the principles of the game and I think that they are an excellent training for the mind not only of a child, but also of an adult.
Another game that we have on the shelf is Scrabbl. It was invented almost 100 years ago, but still does not lose its relevance. It is interesting to play in it for both adults and children. The game is aimed at the development of memory, thinking, logic, and also contributes to the expansion of the child's vocabulary.
We have 2 options scrabbla. One of them is adapted for those children who are just learning the letters and learn to read. So Scrabble can begin to get involved with 4-5 years.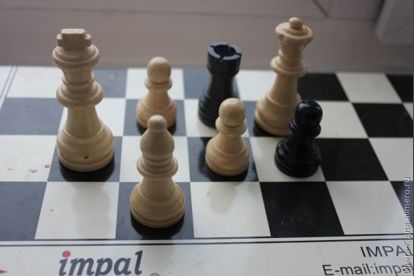 There are simple exercises for the development of logic. In this regard, I like to buy all sorts of colorful magazines, on the pages of which you can find small puzzles.
For example, you need to distribute the pictures into groups: transport, clothing, food, etc. Then there are more difficult tasks, you need to distribute the pictures into subgroups: summer clothes, winter clothes, etc.
Also useful are tasks for defining patterns, searching for and finding missing pieces. For example, you need to determine which picture is missing by analyzing the rows of figures, vegetables, etc.
To promote the development of thinking outside the box, you can ask the child tricky questions with a trick. For example, you can ask:
Where do you see the street?
Who ate in a fairy tale?
What day will be after today?
findings
I think there is no need to purposefully force the child to play certain games. In the end, even cards contribute to the development of memory and logic. Therefore, comprehensively working with your child, you will develop certain qualities in him.
And how do you think, how can a child develop logical thinking?