How dependent is the child on the mother? Yes, at 100%. But this relationship is good to a certain age. Here it's time to go to school, and a child without a mother cannot get dressed or eat, cries over sneakers and cannot fasten a jacket.

Everything is relative
Recently, I was in the clinic with my son. Autumn, you know, it's time for viruses. Children's office is full of sick children. Mothers are skidding over them, they dress themselves, refuel, and children stand – hands at the seams, at best, take care for granted.
And children are already adults, 5-6 years old. It is time to put on the cap itself, and to fasten the jacket.
Why is this happening? Excessive love, chronic care, maternal supremacy?
Caring is not always good
I love my children no less, but I try to cultivate independence in them, forcing them to do everything themselves. In our house there is a rule: Everything that you can do yourself, do it yourself. All my household try to stick to it, from young to old. There is no special division of labor, but every member of the family can wash the dishes after themselves.
I had an acute problem of dependence of children on me at the age of 3-4 years.
Up to three years, it is clear that the child learns everything. Learning to eat, hold appliances, dress, play and many more things that we do not even pay attention.
We take care of our child, we feed from a spoon, we put on shoes, and then again – a kindergarten! The child is crying, mom is terrified, her baby is constantly ill, but all because he did not button the jacket for a walk, and the teacher somehow didn't care.
When my children were 3 years old, they could not step without me. They were everywhere, in the kitchen, in the bedroom, with me in the shower. This is such an unhealthy bond that needed to be broken. Children themselves can play, for example, and not mother constantly thinks out what the child should take.
Another thing is the children who went into the garden. There, this thread mother-child is interrupted. The child begins to spend a lot of time in another society, adopts other habits, makes friends. Mom goes into some other category.
But my children do not go to the garden, so I began to think even more about the dependency between us.
I conducted the first experiment on my daughter. She is more independent than her son, although she is 1 minute younger. She folded the whole set of clothes and promised that if she dressed, then we would go to the store together and she would get her favorite Kinder.
Well done daughter, dressed for half an hour. This became a turning point in her life. Since then, her life has changed. She dresses fully herself, cares for herself, takes a shower herself, cleans up in her room.
The son, looking at his sister, adopted a positive experience, albeit with a delay. Now, at 5 years old, these are small adult children.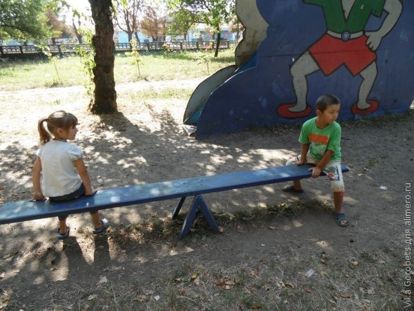 Of course, I have a lot to do for my children, but these are the duties that I assumed voluntarily, becoming a mother.
But I do not want to cultivate complete dependence on myself in them. Raising refined children was not my plan. I myself am too independent and know how much it helps me to live. I want only the best for my children, and children's independence is the path to individuality and personal development.
If you have a similar practice with your children, share.