When at the university on a psychology course we crammed the topic of children's age crises, it seemed to me all distant and abstract. And now the time came when I myself faced a crisis of three years. My incredibly docile child several times a day began to turn into a small monster. He ran away from me on the street, stopped obeying, was freaking out, made tantrums in the store.
So he came
To the last I was sure that the crisis of three years of my child is over. For some reason it seemed to me that he had a rather docile nature and that we could agree with him. But just six months ago, everything changed.
It became impossible to go to the store with my son, because he was immediately hysterical if I refused to buy him something. He did not want to go to the kindergarten in the morning, and our day began again with screams. No matter how ridiculous, but I began to be afraid of my own child, more precisely, his reaction.
I worked in a terrible schedule, left early in the morning and came late in the evening, so I almost did not see my family. This further aggravated the situation. We even started arguing with my husband, because he began to reproach me that I could not cope with such a baby, and we should do something with it until it got worse.
The crisis of three years in all its glory



1. Denial of everything. On any proposal (walk, eat, read, play), the child has one answer: I do not want it or not.
2. Stubbornness. I couldn't argue or persuade my son at such moments no matter how I tried.
3. Riot. Well, here in general, every evening after kindergarten, we had a strike if, for example, the son did not want to undress himself. The reason could be completely different.
I began to read books on children's education, more precisely, I had read them before, but now I was looking for the answer to my main question – what to do ?.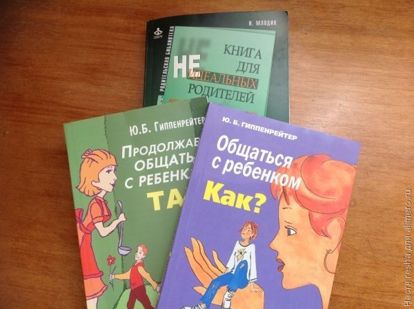 To make it easier for everyone
In general, my conclusions were seemingly simple, but sometimes they helped me a lot.
1. Calm and patience. In the acute period, my husband and I succeeded each other and did not allow ourselves to break loose. When patience ended with me, he reassured and took his son upon himself. Well, and vice versa. And he brought me to life when a child frankly began to manipulate me.
2. Freedom of choice for the baby. I put myself in the place of my child and realized how it hurts when you only need to do what you are told to do. So at every opportunity I give him a choice, but only where he can make it. For example, what t-shirt to wear, where to go for a walk, on what road to return from the garden.
3. I began to play more with him. Actually, I hate to play, I know that this is very bad and I need to learn. But with my son, we come up with new games that may interest both of us. I see that he likes, that he is waiting for them and once again he does not throw a tantrum, so as not to spoil the mood for both of us before the game.
It seems to me that the crisis of three years is still going on, but he has already passed the acute stage, at least I want to believe in it.