It is not the first year that I have been trying to deal with the whims of my daughter, and the struggle is, I think, successful. Partly, of course, the fact is that the child becomes more mature, and his actions are more conscious and deliberate.
If we turn to the dictionary, we learn that a whim is an unreasonable, wayward desire, whim. So what makes children fussy? The reason may be a banal desire to attract attention, because almost all the performances of the baby – this is work for the public.
Another child can copy adults – if quarrels, tears, conflicts are frequent in the family, you should not be surprised that he is trying to get what he wants in the same way. Such manipulations should be stopped immediately, because with age the child will learn to play entire performances, the purpose of which is to instill in an adult a sense of guilt, which can be eliminated by performing the whim of a small manipulator.
Almost all psychologists advise to ignore the crying of the child, until the departure from the scene. Theoretically, the absence of the viewer should eliminate the tantrum. Several times I tried to do this, but it only strengthened the crying of my daughter. In one article, I read an interesting opposite point of view, where a child psychologist did not advise doing this. After all, it means for the baby that his mother throws him at a difficult moment, something like that.
Therefore, I chose a certain medium option – I do not ignore the whims, but I do not fulfill them all either. I explain each of my actions in detail, telling about the value and origin of money, the impossibility of acquiring everything.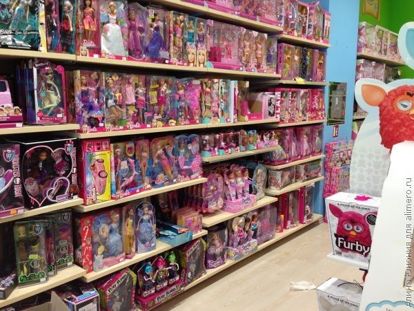 It is important not to refuse to buy right away; you can decide together whether you really really need the 10th baby doll in a row or the next Chinese junk. And I will not blame my daughter, on the contrary, it is important to make it clear that you are also worried about this unfulfilled whim: I understand how you want, but this is not what we need now, I am upset by your sadness, let's think up a replacement together .
How to calm the child?
It is great if children react to switching attention. For example, my girlfriend's son can be distracted by anything — from a flying dove to a passing car. With my daughter, this technique does not always work, but sometimes I manage to lure her with something.
Often, I suggest an alternative purchase. Today, by the way, my baby was naughty at the store and begged to buy her a stupid music barrel organ. We made the purchase, but it was a cheap stickers, from which joy is no less.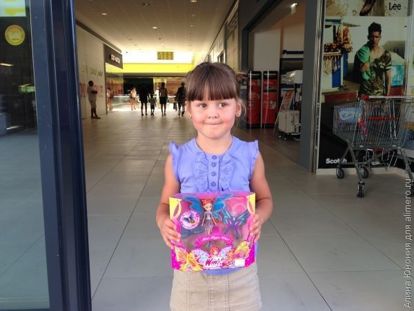 We have several rituals of dealing with tears, which invariably appear during the vagaries. For example, a daughter asks to kiss her tears or regret (hug and pat on the back).
Also, delaying the fulfillment of desire helps us. Recently, the daughter often whines that she wants animators in costumes of pirates Jake and Easy (from the animated series) for the birthday party and I agree with her, although I know that they will not be there. And the thing is that in a week she will ask Winx animators, and in a month she will ask not to celebrate her birthday at all. She was just born in May, why waste time and nerves on explaining the reasons, it's easier to agree, and then we'll see.
Now I sometimes talk about children who have no parents or not enough money to buy what they want. Now we are just preparing some gifts for children from the orphanage, and I am pleased to see that the daughter is ready to part with her toys and even buy new ones for someone.
I believe that in 4-5 years old the child should behave in accordance with certain standards of behavior. And if a one-year-old child may be allowed to throw a tantrum at the counter, then the preschooler should already be able to control his emotions and desires. Moreover, these desires are replaced in children with amazing speed.
Do not forget to pay attention to the child's intangible benefits that are made for his own benefit: attention, joint work and leisure, cooking and ironing. It is necessary to appreciate not only gifts in the form of toys and chocolate eggs, but also the work that parents do for the benefit of the children.
And how do you fight with the whims?