There are children who can play quietly and quietly in the sandbox during the whole walk, but my daughter is not one of those. She is now 4.5 years old and the situation has more or less stabilized, but a year and a half ago she had to control her behavior all the time, because she preferred to solve most conflicts with the use of force.
By the way, my baby is a little taller and bigger than all her peers, and quite strong physically. Therefore, the consequences of children's quarrels may well be unpleasant for the participants.
Of course, in families where assault is reigning, the similar behavior of children is not surprising. But we do not have this, and the manifestation of force in relation to the child is an extremely rare phenomenon.
Often I notice on the sites a situation where the mother of the offender immediately punishes her child with a ringing slap. Of course, the offended child's parents may want to punish the fighter, but such an act is wrong. Thus, you show that the use of force is normal.
I am constantly talking with my daughter. Sometimes you just want to keep quiet, so much information we exchange with her every day. And every time I remind her that all disputable situations can be solved with the help of words.
I also pay attention to her gender, pointing out that girls do not fight. We discuss together princesses and fairies from their favorite cartoons, which behave calmly and restrained, and there is no question of fighting.
I talk about the possible consequences of assault, I explain that she hurts her friends, and that they have every right to respond to her in the same way.
Do not let conflict situations get worse, especially since children's fights are dangerous with injuries. It often happens that a child may not calculate his strength and inadvertently cause harm to the enemy.
For example, once, in response to an insulting word, a daughter pushed a boy from a slide, which is under 2 meters high. And it's good that I was standing nearby and managed to catch the boy. I do not even want to think how this could end.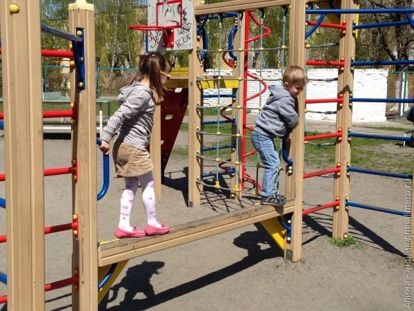 Therefore, I am always on alert. The minimum that I can do is once again remind my daughter that conflicts should be resolved with the help of words. Although, it is often necessary to literally take away the children from each other.
Here I am very grateful to our teacher, who in every way promotes the cult of the female, thereby imparting the correct manners to children since childhood. The girls in the group go only in dresses and skirts, the boys always let them forward, inferior to them. And about the fights, of course, there can be no talk.
Our punishment is usually to deprive a child of an evening watching cartoons. What is important, the daughter realizes his guilt and the evenings take place with us without whining about, well, mom, well, including !.
I will never say that my daughter is bad because she fights. In no case, she is my best in the world, only sometimes she behaves badly. Feel the difference?
There are many of them, sometimes you should even resort to the help of a child psychologist in order to identify the true causes of a child's aggression.
Sometimes with such violent behavior, the baby seeks to attract attention, even if it is notation from the mother, but she is there and draws attention to it. It often happens that the child simply has nowhere to put energy. Long active walks, visiting sports sections can help here.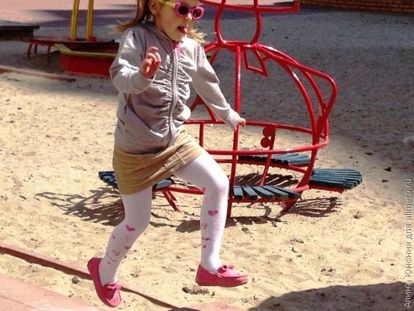 Without parental involvement, the child's pugnacity is unlikely to pass. And you need to start helping the child as soon as possible. Most likely, he himself suffers from the fact that they do not want to play with him, they are offended. Perhaps the baby is simply unable to cope with their emotions, and is trying to find the easiest and fastest way to get what they want.
Does your child fight?