Children, in most cases, are very attached to their mother. I don't know about you, but I think that co-existence even with the best child in the world in 24/7 mode at one point is tiring.
I do not urge to leave the child alone in the apartment (somehow I wrote a separate topic on this topic), but sometimes you just want to be alone in the kitchen, and the child is afraid to stay in the room alone.
From birth to two years
Kids consider mom and themselves as one. By the way, mothers too, that's why there is a habit of talking, we woke up, we got dressed, even though it is only about the child. It is logical that the child does not like to remain without its half.
When my daughter was 1.5-2 years old, she could often point her finger somewhere in space (on the street or at home), while saying, look, he is there. I did not understand what she saw, but she categorically did not want to be alone.
However, I didn't strive to retrain by force. If I am at home and I need a child, then why go against the nature and desire of the baby?
With age, children develop imagination and imagination. Along with them appear fears. For example, in my childhood I was terribly afraid of a chandelier – it reminded me of a dragon, and I thought it was scary to remember the pattern on the carpet.
Darkness, for sure, are afraid of many children. Perhaps the reason in fairy tales and cartoons – the worst thing usually happens under cover of night. That is why children are often difficult to teach to sleep in a separate room. Such a problem is usually solved with a nightlight or projector.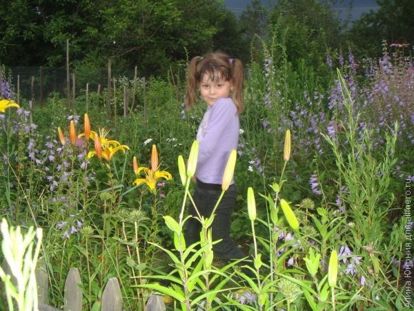 1. In no case should not scare children loneliness. One of my friends often uses such an educational method: she punishes her son with her departure. At the same time pointedly slamming the door. Worse than this can only be finding a baby indoors against his will (in the bathroom or toilet). Believe me, there are such cases too.
2. You should not be zealous with fictional characters and horror stories. I confess that at one time I used this method – I told my daughter about the sea witch (from the fairy tale about the Little Mermaid), who hunts for naughty children. But fanatically frightening the children with Babai and Baba Yaga is too much. At a minimum, this is fraught with the fact that with age, the child will simply understand that the parents are deceivers.
Overcoming fears in childhood is often not that difficult. Especially if for these purposes to use children's imagination. One daughter saw a spider in the bathroom, after which she was afraid even to go to the toilet on her own. As a result, together we drew a fairy warrior, who, according to our plan, was supposed to defeat this spider. As you can see, everything is simple.
Another way – to destroy fear, in the truest sense of the word. By the way, this method is used in many TV shows when they get rid of unpleasant emotions. Fear needs to be drawn. In our case, fear looked like an abstraction of blue-red pencils. We burned this image and threw the ashes in the trash – the problem is solved.
In no case can one make fun of children's fears, call the child a little coward. Thus, it is easy to offend a child, and the next time he will not trust his feelings to you – he will withdraw into himself or trust in an outsider.
In special cases, when unwillingness to be alone with you comes to hysteria and violent expression of emotions. In such cases, without the help of a specialist can not do.
And your children without problems remain alone?