Recently, on the playground, I watched a picture. The five-year-old boy ran around, frolicked and as a result got a swing on the back of the head. After that, his mother, under the ahs and recommendations of the adults present, to call an ambulance, began to chastise him for not looking where he was going.
My childhood experience
From the side it looked, of course, wildly. But for some reason I immediately thought about myself – how do I react in similar situations? No, we did not get a swing on the head, thank God, but to fall, to knock, to pinch a finger – without this in any way. And what am I? Do not go, do not run, do not touch! Well, what did I say? Do not go, do not run, do not touch …
I also remembered how, when I was a child, I broke my leg during a walk. By stupidity: she started playing to great fatigue and in such a state she accidentally stepped on the ball, twisted her leg – and the foot cracked. I remember it was painful, I couldn't stand on my feet, I hardly walked to the house, leaning on my sister.
When my father saw me in a cast in the evening, his first reaction was: You don't think about your mother at all! Her heart is sick, and you ?! It was a shame to tears. What am I, especially from the harmfulness of his leg broke? Or, before stepping on the ball, thought about it, but how would the mother react to this?
And now what?
It was here that it was thought: would it not be better, before reproaches, to first put yourself in his place? What does the child feel like having hit hard? Did the guilt that did not listen to my mother? No, he is now sick in half with fright.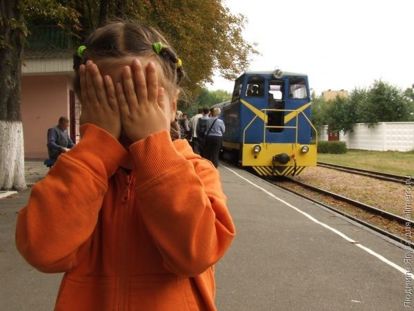 He has now narrowed the world to a single point of pain. The world is evil and prickly. And the only one with whom he seeks protection, support and understanding is his mother. And instead of mom's soothing cooing, he hears even more caustic reproaches. Moreover, the educational effect of them in this case is an absolute zero.
So it turns out that I, reacting with reproaches that the child did not obey me, sort of as self-affirming in my own eyes. At the same time I demand from the child behavior that is convenient to me. Well, when no one is crying and there is no need to console anyone, let alone bother with the challenge and communication with the ambulance brigade.
And baby what? In time, he will get used to the fact that you will not receive a kind word and sympathy from your mother. It closes in itself, moves away, then do not expect trust from it either. And when he grows up, he will not show sympathy either to his mother or to anyone else. We are adults, we ourselves know where it is impossible to climb, run and what not to touch …
Or am I exaggerating everything?