We used to cough and whisper to you. When my daughter fell ill, almost always everything ended in a runny nose, but not in any way coughing.
After we removed the adenoids, the daughter began to cough more often, and not only for colds. I would like to consider the main causes of night cough in children. Why it happens.
Causes of night cough
A cough in itself indicates that the body is trying to get rid of something. This is a completely normal reaction of the body, the same as sneezing or running nose. As Komarovsky says: It is necessary to treat not the cough, but the disease itself. Therefore, it is very important to identify the cause of the night cough in a child.
1. Viral disease. I have not yet met people who would not have had a cough with a viral illness, especially at night. It is quite difficult for the child to cough up the accumulated sputum, especially if there is a temperature and it is stuffy in the room.
Try to give your child more drink. If the cough is dry, take medications that thin the sputum.
2. Bronchitis. When a child is not able to cough, there is a complication in the form of bronchitis. With this disease, night cough can cause considerable discomfort to the child. In this case, inhalation with saline, syrups and drainage massages will bring relief.
When my daughter had bronchitis, I did her massages myself. Only you need to know how to do them correctly. It is very important! If you are afraid to do such procedures or simply do not know how, it is better to trust a specialist.
3. Allergy. Often dry cough at night is a sign of allergies. She can be on anything, on pets, on washing powder, on flowering, on food, etc.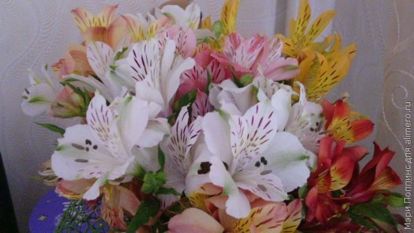 4. Dry air. In winter, the daughter has a cough at night. Despite the fact that I use a humidifier, hot batteries still do their job.
5. Teething. In younger children, dry cough may occur due to teething. Increased salivation can cause coughing at night. It is enough to lay the child on its side when he sleeps.
Dry cough with us
For the second year in a row, her daughter has been suffering from a night cough for some time. I came to the conclusion that this is most likely an allergic manifestation of flowering. Because the cough appears in the spring season and lasts about a month with interruptions.
Antihistamines do not help much; you just have to wait out this period. There are no other symptoms that would indicate a different nature of cough.
To alleviate the condition of the daughter, I always keep the window open, turn on the humidifier and bury the vasoconstrictor nose drops.
Cough at night in children gives a lot of trouble as a child and his parents. Therefore, it is important to understand its nature and make maximum efforts to facilitate a night's sleep for children.
And what are the causes of night cough in your children?