Unfortunately, sometimes I come across a violation of the appetite of my daughter. It happens that she does not eat well or does not eat this or that food. And it happens that the child does not want to eat anything at all. In this article I would like to consider the reasons for the lack of appetite in children and share my experience with you.
If a child has no appetite for a long time and he does not want to eat anything at all, this is not normal. Like any sensible mother, I would immediately examine the child. Perhaps the baby has serious problems with the stomach, intestines, nervous system, endocrinology, etc.
Fortunately, we did not face a long loss of appetite, but still there was such a moment when our daughter had a severe acetonemic crisis.
My daughter was tearing all the time and any liquid was given back; I'm not even talking about food. Saved only special antiemetic pricks. In total, the child did not eat for two days … But the doctor reassured me and said that there was nothing catastrophic, the main thing was to drink.
It happens that the child does not eat anything, because he is in a state of extreme stress. Personally, when I'm nervous, I can't eat at all. Any thoughts about food make me nauseous. And what about the child, because children are more sensitive than adults.
My daughter has a loss of appetite when she comes after the weekend with dad. Depressed mood causes loss of appetite and apathy … A prolonged separation and unwillingness to go home, because there spoil.
If your baby has poor appetite and no health problems, pay attention to the situation in the family or in kindergarten. The main thing is to treat with all the attention to the child!
When forced to eat
There was a period when I forced my daughter to eat at least a couple of spoons. The result – an absolute reluctance to eat at all. Now I do not do this if I see that the child does not want to eat. Hungry – she will ask!
I remembered my childhood. Grandma stuffed me with cottage cheese, considering it useful for a growing body. You have no idea what I just did not do with this hated plate with cottage cheese: I poured tea / juice there and washed it down, and made jam with sugar … The same story was with nogogal.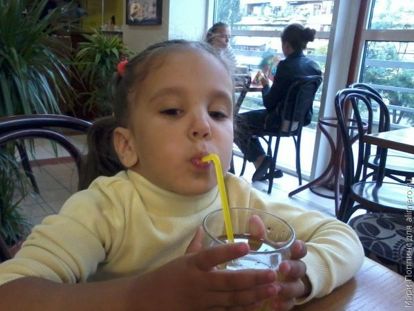 It all ended with the fact that I still do not like cottage cheese. Therefore, if your child does not like this or that product, do not force it. Generally do not force.
My daughter, probably, inherited a dislike for cottage cheese. She does not eat him 🙂 The exception is lazy dumplings and sometimes cheesecakes.
Sometimes I have to invigorate my creative nature with new dishes that are interesting for my daughter. Banal monotony can cause disgust for your child to eat. After all, you can submit the same products in a completely different form!
Include your imagination to interest the baby. Play with products, shapes, flowers and dishes. After a while, you will notice how the child's behavior towards the food has changed.
Definitely, lack of appetite in children is a bad sign of health problems. It does not matter, these are physiological problems or psycho-emotional. The main thing is to thoroughly understand the reasons for this state and then everyone will be happy!