The son has been coughing for a week. I, like any mother who loves her child, was concerned about his condition.
Naturally, we went to the doctor, but she said it was a cold. Has prescribed antibiotics, cough syrups. But the son had no fever, a runny nose, i.e. no cold symptoms.
And the most interesting thing is that he coughed only at night. During the day, the child was completely healthy, jumping, running, eating well. At night, it felt like being replaced. The son just coughed very hard and could not sleep. As a result, the whole family did not sleep. It was a nightmare.
I gave my son warm herbal teas, tried to help somehow, but all was unsuccessful. I was afraid to give antibiotics that the doctor prescribed for us. Since I did not know what was with my child. And no one could make a real diagnosis.
But after another week of torment, I decided to go to another doctor. Appealed to a paid clinic. The son was prescribed the antiallergic drug Cetrin. And I must say that the son slept through the night almost calmly.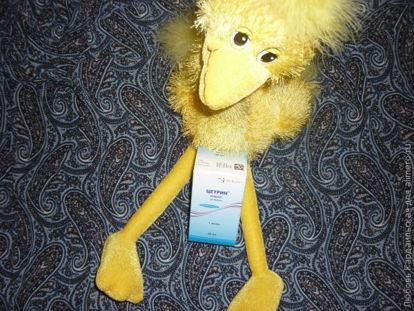 At the next appointment, the doctor told us that her son's tests were perfect. And most likely – it is an allergy. Since after antihistamines it became easier for him. She advised to be examined by a pulmonologist, to pass tests for allergens.
After a while we found a pulmonologist. Good friends recommended. The doctor immediately gave us a large number of tests. The most interesting is that they were completely free, we only paid for the doctor's appointment. The son courageously donated blood from a vein, did not even cry.
For a week we waited for the results of the survey. And when they arrived, it turned out that the child was allergic. And already quite strong. The doctor asked me if there were any new things at home, pets.
And suddenly it dawned on me that we recently bought new pillows. Of course, I washed them, but the child reacted to duck down – so the doctor told me later.
That same evening, all the new pillows left for relatives. The same fate awaited and large soft toys. Medium and small toys were forced to bathe in the washing machine.
At night, the whole family slept peacefully, for the first time in three weeks. Without agonizing coughing. Another month we drank antiallergic agent. And now they were registered with the doctor. To no longer get into such an unpleasant situation.
Having learned from bitter experience, I now clearly control what I buy. We bought padding pillows, washed them every month, along with soft toys.


And you had such that the child cough at night?