Someone recently gave me a pearl – I grew up in a full-fledged family – my mother and grandmother. It is ridiculous and sad, but oh how many such full families we have. Mine is no exception.
Children's hobbies

My child has very diverse interests, and I practically do not limit it. For example, there was a time when my child, at the age of a year and a half, was in a wild delight at a children's set of dishes. All legs were scored everywhere with scattered forks, knives, and plates. Son was very interesting. I did not interfere.
With age, games began to change, grow. Now my child is amused not only by attractively-bright colors and unusual hitherto unknown forms, but also a clear awareness and understanding of actions. Entering the room I can witness such a funny tea party – cars mixed with robots and astronauts seated around the cups and kettle.
Only now, with age, these innocent hobbies are gaining momentum. Son with delight and inspiration helps me in the kitchen. For him, not only is it easy to take the dishes to the sink, help me to set the table, or, very carefully and timidly, cut an apple on the board under my watchful eye – he also likes it.
There is already an interest in cooking. The son comes up and watches me stirring up what is tasty in the saucepan, asking myself to try, wondering what I sketched there, and how long this whole thing will be ready.
Moreover, there is a significant difference in the behavior of a child in the kitchen and in a typical male abode – garage.
Repeatedly visited this interesting place. My … I do not want to now about this … well, in his garage there is a mass of interesting machine tools, gadgets and other pieces of iron unknown to me. And HE with joy and kindness showed his son everything that was interesting to him. Allowed to touch, answered questions.
Here are just from the whole iron assortment to the son the usual shovel, the old broom and even the older awful creaking skate most liked. Everything.
To be honest, I am beginning to be somewhat frightened by this turn of events. No, I understand – modern youth. Give today's kids a choice – a hammer / scooter / bicycle / construction helmet or a computer / tablet – their solution is obvious. In most cases, baby will reach for modern high-tech products.
That's just one thing. And quite another – the boy's interest in the kitchen. On the one hand, a man is obliged to be able to do everything, and not to die from indigestion after trying to bite dumplings from the freezer in the absence of a woman in the house. Moreover, the best cooks are men. But…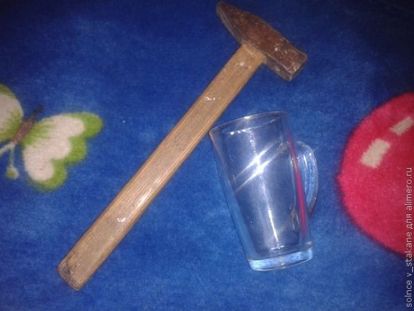 Will such a children's interest not then grow into something more cardinal …
Probably, if I had a daughter who is interested in nuts and bolts, I would not be so agitated myself … and then … what to do? Prevent child interest? Or are my fears in vain?