A strange but irresistible benevolent courier brought me a book for a baby. Publisher Mann, Ivanov and Ferber. They, in general, create the impression of smart guys, this is a publishing house, in propaganda of attracting luck with the help of 65 spells of a rabbit's paw on a copper ruble on a full moon, I have not yet noticed, so we waited for something pleasant. The courier handed me the book, happily grunted 2 times goodbye (I do not exaggerate) and went into the snow. And I reverently unfolded it.
My child knows books. He reads from four months. In early childhood, he lay a sausage in a cocoon, and Nadya's grandmother read him Chukovsky and Marshak. Cub said: Aah!, Cub said: Iiii! and wrote in pampers. Grandmother Nadia looked up to me with anguish and hope and asked: Do you think he understands something? Read, read, he understands everything, – I said confidently, without waking up, with a blender in one hand and with a breast pump in the other.
My cub spoke up early. The sixth word in his vocabulary was the word uvolok. He showed me a cookie and said distinctly: I was dragged. Grandmother Nadia had no more questions. Now the guy is 3.5, he loves the Plasticine Crow and is ready to accept books.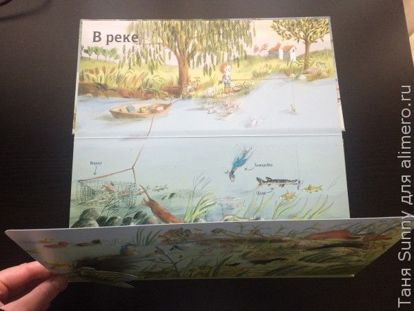 We liked nature above and below ground. We took her to sleep in the cot, and in the morning – in kindergarten. We were somewhat worried that Samir would tear us all apart, and rushed about, taking – not to take. But they took. Samir appreciated and was careful.


My child asked everything what was the name of the boys and girls in the pictures. He clearly lacked history. I looked at the names of the authors, Ann-Sophie and Clotilde, and the question of the names of the boys and girls was resolved. Of course, Daniel, Jean-Jacques and Etienne. Charlotte, Helen and Lily.
Each page of the book is devoted to a separate topic.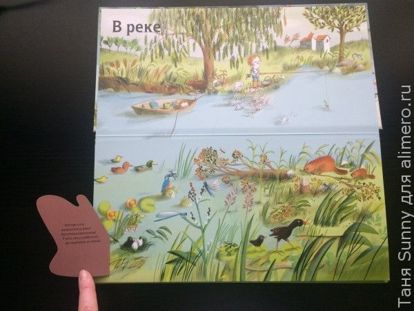 The picture has a secret.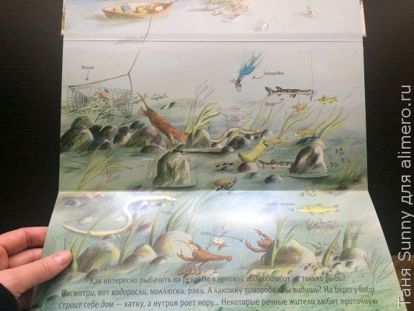 A huge valve opens the underground or underwater world.
In general, this is an adventure book. Cat and I liked French humor.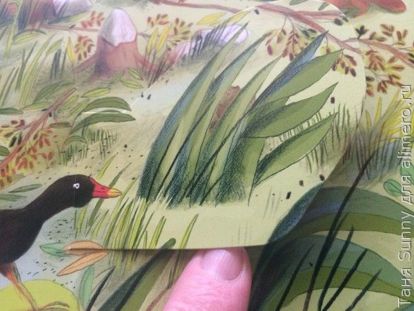 Right on the front page, I discovered this.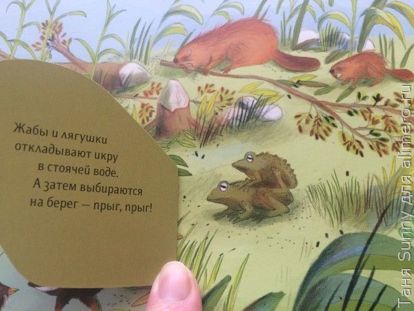 Oooooo-kay!