Probably, my daughter visiting a toy store causes the same pleasant emotions as viewing beautiful shoes for me. As I, with age, she begins to understand that buying all the toys is, firstly, impossible, and secondly, it makes no sense, and thirdly, it's not worth buying.
In children's stores, you can meet completely different customers – this is also the kids who shed streams of tears, demanding to buy them such a coveted toy; there are those who, although I don't know what. We try to ensure that such visits leave behind only a pleasant sediment. I hope my advice will be useful to you!
It has long been gone those days when we went to the store with an abstract goal to buy something new. With two or three years, I try to clearly determine in advance the future purchase. What options is the daughter going to consider dolls, what is the maximum amount that I am willing to leave at the checkout.
Deviations from the intended plan are not welcome. In such cases, I try to remind my daughter what we followed, how she dreamed about this particular purchase, its advantages, etc.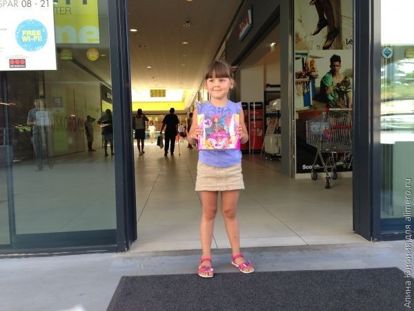 Repeatedly, we had situations when we went for a gift to someone from the children, and in the store my baby was upset that the purchases were not for her. Again, it is important to discuss in advance with the child that we are going for a gift and nothing more. The maximum that I can allow is to buy some small thing like candy or shampoo.
And once we had a completely ridiculous situation – we came to the store for a certain doll, which was not available, and the daughter categorically refused to buy any other. This is what discipline means;)
Preschool children already understand concepts such as money, price, online shopping, etc. Preliminary monitoring of the market is good, firstly, because in this way we can compare prices. In most cases, online purchases are, of course, more profitable. A monetary difference can be with a clear conscience to spend on all sorts of amenities.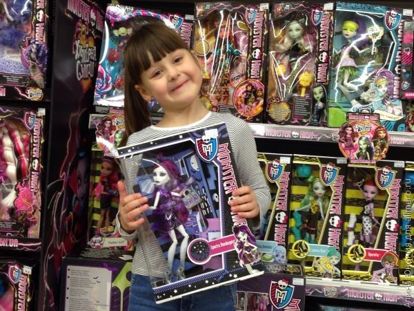 Secondly, the range on the Internet is much wider. Especially if you add American online stores to your search options. In the winter evenings, the daughter likes to flip through pages on Amazon, in order to find new items that will not appear in our stores soon.
Oddly enough, this option is a success with us. In addition, in the winter in the toy store, you can bask, what we successfully use. Now the daughter can spend in the children's store for half an hour, carefully examining the boxes with the dolls, comparing them and memorizing them.
It is also important that in modern stores almost all toys can be touched and buttons are pressed. It turns out that they came not only to watch, but also to play at the same time.
Probably, to children of preschool age, a sum of several hundred hryvnia or rubles will not say anything. They have at least one thousand, at least ten – all the same, it fits into the concept a lot. I try to translate the prices of toys in categories understandable for the daughter. For example, in the number of chocolate eggs, packs of markers or bags of juice.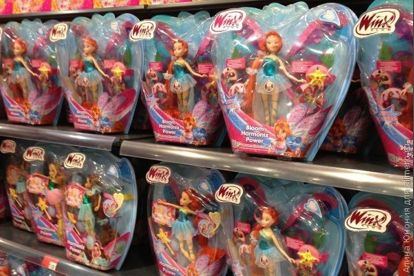 Now I always have an answer to the phrase Oh, look, the doll costs only 300 hryvnia (900r)! I answer that this is not all, but as many as 15 chocolate eggs. I do not know who it is, but it often has a sobering effect on my daughter.
Analyzing the old debris, I think every time how much money was spent in vain on low-end market toys, which now can only be thrown away. At the same time, toys are more expensive and now have a presentation, and are quite suitable for sale or as a gift to a younger sister.
Therefore, we try to teach our daughter to the principle better less, but better. One day she decided to go against the system and bought a fake doll for her money, which costs five times less than the original. As expected, after a few days, her leg broke, and she could not do her hair because of her sparse hair.
And how do your children behave in toy stores?