What is a book? This is history. And if the book does not have a single letter? Then the story must be invented. Books Adventure and Journey – these are stories in pictures, silent films, comics without a hint of texture. In these books there is one story line, and with what details and details you fill them, with which you characterize, which dramas or farces you will deploy on their pages – that's your business. Yes, at least re-draw them every day.
I did not read these books to my four-year-old child of average level of development. I asked him questions, and he answered them to me, and this is how his own story turned out. I was wondering how he sees the world. And he was interested to read these books. I admit, we even read them in three, with our son and Maya. I think in six months I'll get them again: I wonder what details the story will acquire again. So far, for today, my son was only able to set forth the simplest plot: who went where, and what happened.
But most importantly – the child learns to pronounce monologues. This is an exposition or an essay, it is a real training of a coherent monologue in a fun game form. Well, just credits the authors!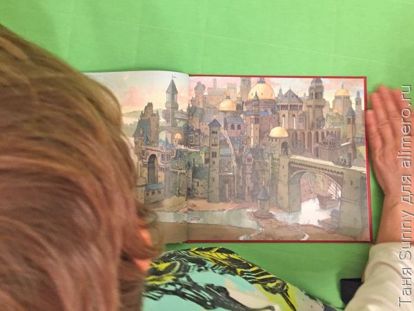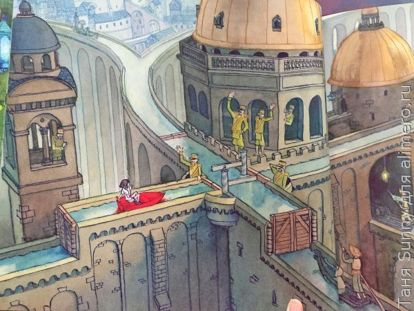 And she sails into the mysterious castle, where everyone greets her with different voices (there were three of us, so there were an infinite number of voices).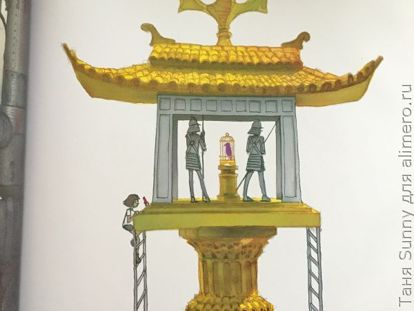 Then I skip the stages. Just want to give you a general idea. Here is some kind of carefully guarded purple bird. Why is she kept in a cage? Why is she so valuable? Why is it purple and not, say, yellow? How was she caught?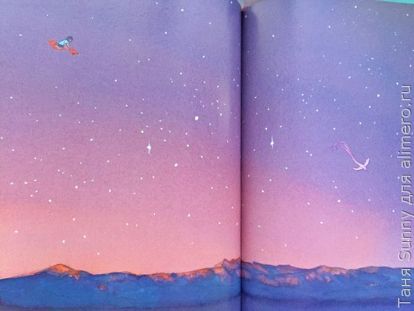 Josie, of course, releases her, and, after a few pages, turns out to be on such a beautiful purple spread. In my opinion, this is a wonderful reversal. Such a meditative minimalism.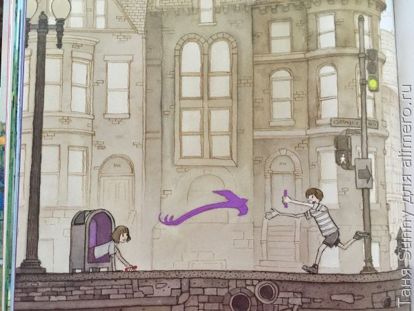 Then, after a series of adventures, they, of course, find their way home. But at home they are waiting for a new meeting – a boy with the same magic … with the same magic drawing tube.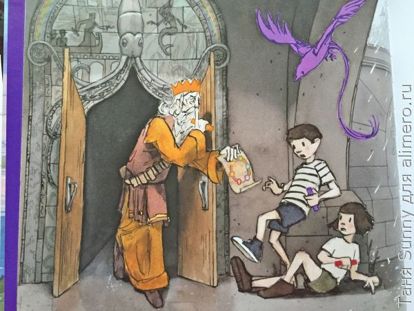 And then they along with the mysterious bird waiting for an adventure.
Adventure is fastened very simply. Under certain circumstances, he meets the king with a piece of chalk and a map.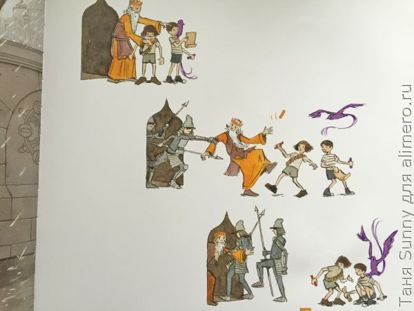 And then you see everything yourself.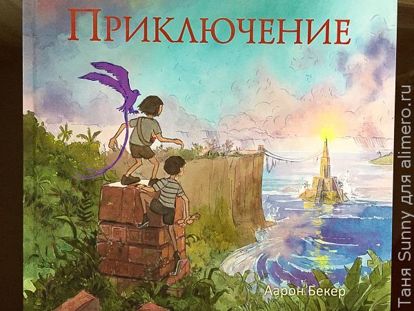 What is waiting for the guys? How do they get out? Who will meet them on the way? I – I know, but you – not yet. However, I know what my son told me, but there is every chance that he will change his mind and will tell me a completely new story next time.