Sometimes I read children's fairy tales and I get terrified just how much aggression and evil they carry.
For example, a fairy tale by Charles Perrault recently met with a finger in a children's coloring book.
Well, how can children write such things:


Horror.
We read on. Children got to the ogre: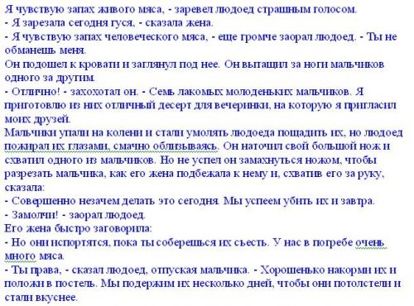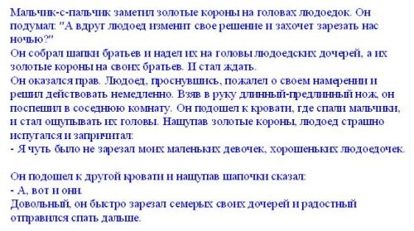 what can we say, and our fly-clatter: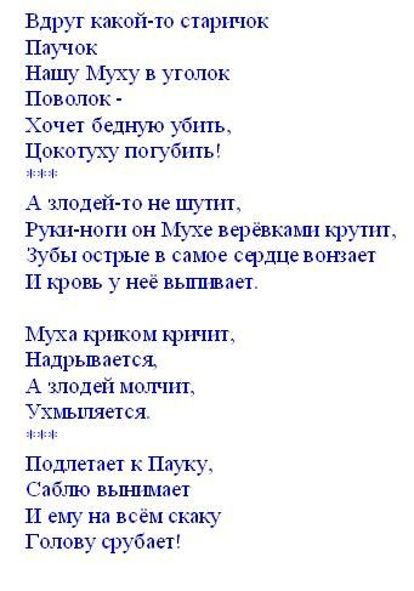 The list of creepy tales can go on and on, Blue Beard:



AND Red Shoes Anderson, when the girl asked to chop off her legs …
These are instructions of Chikotilo at least. I just can't read it to my children, I hate the most, and how can I explain all these nightmares and anatomical details to children?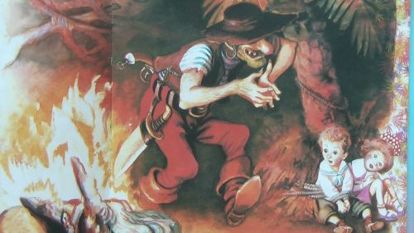 After discussing this topic in the circle of her acquaintances, one of the interlocutors – an experienced mother who is knowledgeable in psychology, said that even a number of experiments on children: one group read horror stories, and the second – no. As a result, the children from the second group grew more fearful and anxious and thought out their own fears.
I was interested in this moment and indeed, I found many articles on the subject of what scary tales are necessary for the normal development of the child.
According to the statements of experienced psychologists, such scenes simulate the real difficult life situations that arise. Thus, help matured children to find the right solutions. Horror stories contribute to more rapid psychological adaptation in the current negative circumstances, and also help to endure stress with minimal losses.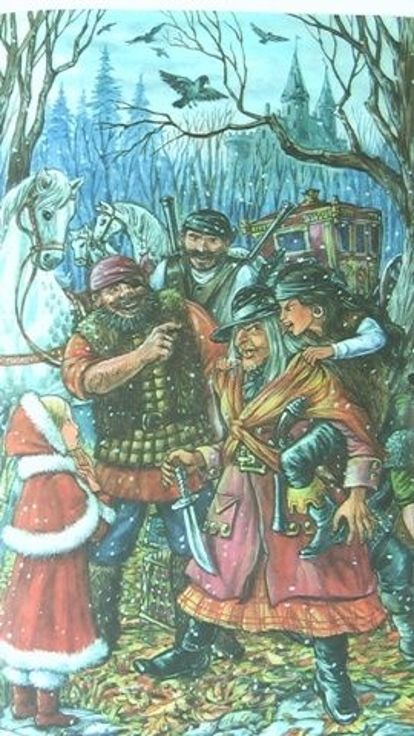 Creepy stories allow children to experience various sensations: hate, anger, aggression, anger. Let the child get angry at the mean crocodile, the robber, thereby throwing out negative energy and learning to understand where the good is and where the evil is.
Children need to know such fairy tales to prepare for adulthood, to know that there is a disease, death, various troubles. They must empathize and learn to overcome their fear.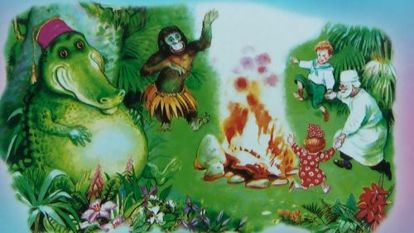 But for now, I think my Cocktails and Barmaley will be enough for my daughters, and then we'll see …
Currently, I hesitate to move on to more scary stories, and you?