With children, of course, you need to talk from birth. So they gradually study their native language, the names of objects, they begin to recognize them from the voice of close people. But I'm not talking about that right now.
Need for explanation
How often do parents talk to children to explain something to them? Of course, this is mainly due to the fact that some things seem so clear and obvious to us that it seems they do not even need explanations.
Therefore, my husband and I got used to manage my daughter without unnecessary comments. We need to go to the store: we have dressed our daughter, took her in our arms and carried it. The daughter often begins to resist. She may have wanted to walk or stay at home to play. But going to the store is so obvious to us that explaining this to a daughter seems superfluous.
The fact that the child has his plans, we somehow did not think. But lately, I've been increasingly witnessing an interesting picture: if I silently do something in my own way, my daughter begins to resent. For example, we cross the road, I silently grab my daughter by the hand and try to translate her. In response, she begins to pull out, scream and run away from me.
But! I just have to say: Give me a pen, let's cross the road by the pen – how such problems do not arise at all. She calmly holds out her hand to me and goes with me.
And this is repeated in many different situations. For example, I try to hug and kiss her, and she kicks back. But if I say to her: Come to me, I will kiss you – it goes without problems.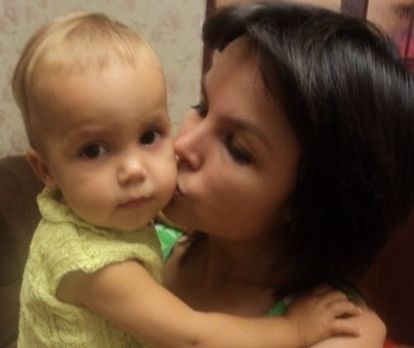 Conflict – no!
Having understood how the behavior of my daughter changes drastically from elementary words, I now began to try to explain each of my actions. Sometimes it seems even strange. But on the other hand, conflicts with my daughter were reduced.
Of course, her wishes have not been canceled. She may have her own plans, but if they talk to her, they explain to her why she needs to do that at the moment, she normally agrees.