I work in the newsroom on the radio. You know, this leaves a significant imprint on me.
How many times a day I have to read reports from the Department of Internal Affairs, traffic police and Ministry of Emergency Situations! And how often children are mentioned in these reports, you have no idea.
I wonder how parents are careless and stupid, not at all afraid for their little ones. What can not be said about me. Unfortunately, often I am too suspicious and fearful.
My motherly fears have been with me since I looked at my newborn son in a maternity hospital and loved him without memory. When he was very small, I got up several times a night and checked how he was. Never left him alone. It seemed to me that as soon as I turned away, he would get up and go to the open window or box of matches. Nothing that he was 5 months old at this time 🙂
Of course, each parent has its own cockroaches in their heads. I'll tell you what I'm afraid of.
1. Open windows.
This is a terrible nightmare of summer. In our city, several young children fell out of the windows during this season. They just leaned on the mosquito net and that's it!
One boy fell out of the 7th floor. I sat and cried at work. I felt so sorry for him, not to pass it on to you. Mom at three o'clock in the morning went to see off friends who were visiting. The baby woke up in the apartment alone and went to the balcony to look out for her. Then you can not tell.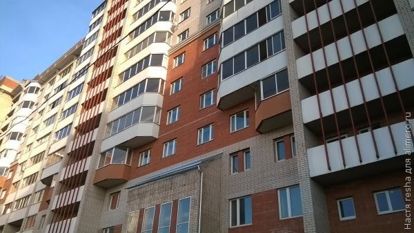 2. Bathing and open water.
Children drown for one reason always. And this reason is their parents. When we are in the river or the sea, I do not take my eyes off my son. My next fear is that he might choke. Once I almost sank myself, I was dragged by a wave into the sea, but they helped me out. I do not want a repetition of the story for my relatives.
It seems to be a harmless entertainment at first glance, but the swing can be very traumatic. Especially when children are small, do not dismantle the road and run wherever they want, do not see the danger right in front of them. So from a very early age I instill in my son not to go to the swings, on which they swing, it can be dangerous.



4. Different dark personality.
This fear is probably from my childhood, which passed into the dashing 90s. It was not very safe on the streets then, and I remember how I was always afraid when I was walking home from school after the second shift in the late evening.
Drunk on the street still afraid. Who knows what's on their mind. So once again I remind my son not to talk to strangers on the street.
Well, many parents share this fear with me. There are a lot of cars now, and there are not enough good drivers at all. And how many people get behind the wheel drunk!
Therefore, for us the road is a zone of increased danger. We teach the road alphabet on the way to the kindergarten, so that the child knows what a pedestrian crossing is, how a traffic light works and so on.
It may seem that I see danger where it is not, and I take care of the child too much. Of course not. At least I would like to think so. But the safety of my son is above all for me, and I want him to know how to make his world safe for himself.
On this occasion, I can remember the cartoon about Arkady Parovozov, which I consider to be just great. It is funny, interesting, and most importantly, useful, and it helps parents very much to explain to the child why it is necessary to do something as they say.
And what are your maternal fears? Are there any?