Have you ever caught yourself thinking that in places where people need to gain health, we often lose it? I am now talking about a children's clinic, where so many nerve cells die each time that you have to start treating completely different diseases – because of nerves.
And it's really not only about adults, but also about children, for whom going to the doctor both psychologically and physically is quite a difficult test.
For example, in our clinic, there are always incredibly long lines. Even if you arrive very early, then the queue under the children's cabinet should be incubated before lunch. During this time the child will need to drink, eat and go to the toilet.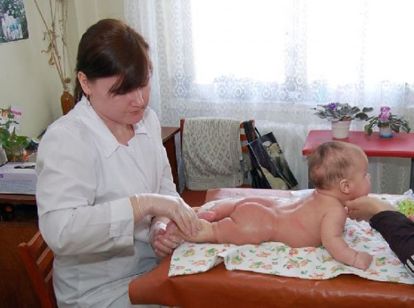 For the little ones you need to stock up a couple of diapers, a cream for diapers (if you use them) and wet baby wipes. To make the dressing process more comfortable for the child, it is also necessary to take a diaper on which all the necessary manipulations can be performed.
If the toilet should not have any problems for older children, in order to satisfy hunger, It is necessary to include mother's wits in advance (even before going to the hospital).
I always take a sandwich with me so that my Nazar can have a bite. And to keep his hands clean, I stock up on wet wipes containing alcohol to kill all germs.
For small children who are bottle-fed, it is also necessary to take with them a supply of food: a mixture in a thermos, baby cookies or vegetable puree in a jar.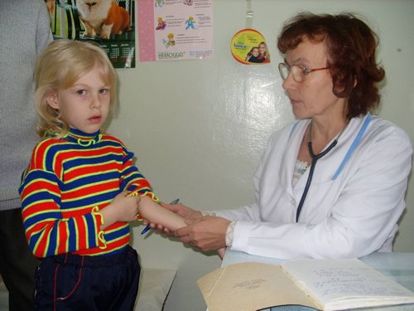 When a child is sick (namely, at such moments we go to the clinic), then very often the question arises, what can a baby drink in a hospital. I'm talking about the temperature of drinks.
You can buy mineral water in the pharmacy at the clinic, but it will be cold. You can buy tea, but it will make you hot. And then, when the child coughs, it is very difficult for him to explain that he needs to wait until this tea has cooled.
For such coughing cases, I take with me a small thermos with warm tea – it is always with me in a convenient container and the required temperature.
A very important point of our visit to the clinic is a set of necessary entertainment: book, favorite toy, notebook and pen. This small set helps the child not to get bored even in long lines. The duty of parents is to interest the child and come up with a good game for him.
Without these simple rules, our trips to the children's clinic turned into an absolute nightmare before! Now we are experienced, which means we can share it with you. Maybe someone this experience will save some nerve cells.
And here it is interesting to me, maybe you have your own rules for surviving in long lines of polyclinics?