Very soon summer, which is the fifth in the life of my daughter. Based on this little experience, I have almost completed the formation of a summer wardrobe.
Last year I bought a daughter in the American online store sandals Laura Ashley, but did not guess with the size (as it turned out, they are very large). This year, she has finally grown to them, but I will not buy more shoes of this brand, because the quality is terrible. After a few days, the socks of the sandals look as if they were worn for several months.
Also in the winter I bought rubber flip-flops with the backdrop of Old Navy, exactly we had those last year – a great option for the heat and rest at the sea. They stand, do not believe it, 2 dollars.
Unfortunately, the choice of summer dresses in Gloria Jeans this year leaves much to be desired – I liked only two. Also at the winter sale, I purchased 5 knit dresses online.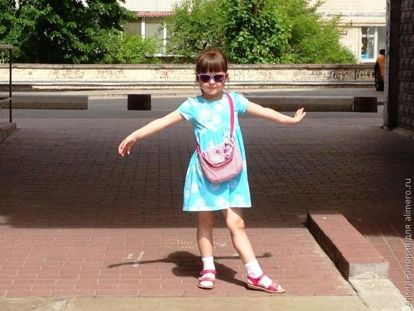 Last year's sundresses daughter, of course, a bit short, but she often wears them complete with leggings or leggings.
A very successful acquisition, I consider a skirt with fitted shorts, which makes it look feminine and comfortable to ride on a hill, for example. I purchased several skirts in Gloria Jeans, their range is quite wide there.
They are constantly not enough for me, apparently, because they carry their daughter for a whole year, and not just in summer. In kindergarten, you need to put on 1-2 fresh ones every day, and on light spots are visible, which shortens the period of their use.
I ordered a part on the Internet (Old Navy and Gap for 4-5 dollars each), I buy the rest from time to time during the year on sales.
In one of the shops I bought a beautiful fitted shirt in a red and white cell, which is tied in a knot at the waist. But the daughter, alas, flatly refused to wear it. I hope to persuade her.
Putting them on the daughter is quite a laborious process. As she says, she does not want to be like a boy and in general Girls should wear only dresses !.
However, on trampolines, inflatable attractions, children's playgrounds, shorts are still the best option for clothing. Therefore, we have their 3 pairs, to which the daughter agrees only because they are pink.
Leggings and leggings are good for outdoor activities – they are not as hot as they are in jeans, but they protect your knees a little while falling off the bike.
In the summer of the presence of a hat. Since last year, we have a baseball cap, the size of which is adjustable. Its only disadvantage is that machine wash is prohibited. And due to the fact that the thing is light, you have to wash it almost every day by hand.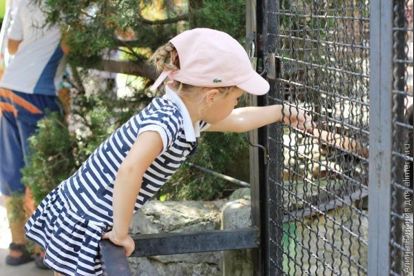 I bought a nice hat in Gloria Jeans. Despite the fact that the size is specified for 5-7 years, it fits well, and the sewn gum reliably fixes it. If there were no gum, I would sew it myself.
I bought sunglasses in the winter, saving half the price. Then I bought several packs of socks and golf.
Not that I'm obsessed with children's clothes, but I, like any mom, want my child to look beautiful and stylish, or something. I never take things out of the closet without looking, but think through the option of a dress from the evening. It happens that there are several, then we choose with our daughter.
My favorite is the dress. They, it seems to me, a lot does not happen. And do not think about the combination of top and bottom, as is the case with a t-shirt and skirt.
Are your girls ready for a summer wardrobe?